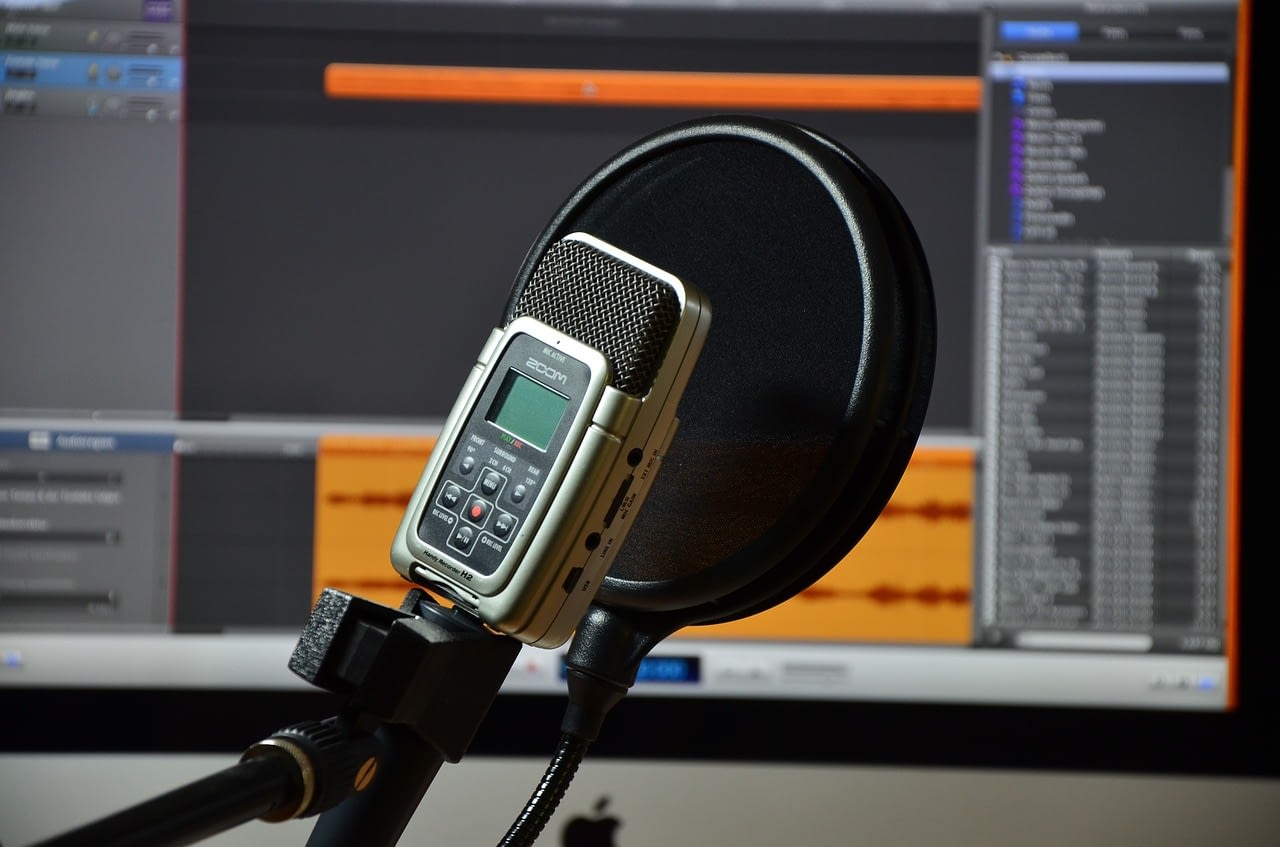 Are you interested in starting a podcast? Then this article was written for you.
Whether you're a complete novice or you already have some knowledge in the world of podcasts, embarking on this adventure is within everyone's reach. The aim of this article is to show you, step by step, how you can create your first podcast.
What is a podcast?
How to choose a subject for your podcast
How to record your podcast
How to publish your podcast
What is a podcast?
For those who aren't already familiar with podcasting (unlikely, but not impossible ), to summarize very simply, podcasts are an MP3 audio recording that can be downloaded for found via the Internet. This format makes it possible to reach a large audience thanks to its ease of broadcast and access on various listening platforms such as iTunes or SoundCloud.
Today, there are many types of podcasts out there. The most widespread are those offered by FM radio stations who have quickly understood the value of this audio format to allow their listeners to catch up on a missed show. However, these podcasts are just a small shoal of fish in the ocean of podcasting. In recent years, professionals in the sector have noticed a craze among media and individuals who have regained a taste for this type of audio format. In the light of videos, we thought this would be a thing of the past. However, this format originating from Web 2.0, offers a new opportunity. A few years ago, no one would have thought for a second that a series of podcasts could bring together up to 2.2 million listeners per episode. And yet, the team responsible for putting together the series "Serial" in the USA managed it! Some YouTubers like Pewdiepie or Grace Helbig have also launched into the adventure to follow this new phenomenon not to be missed.
How to choose a subject for your podcast
Creating your first podcast is a difficult step for some people. It's not just about revealing one's voice but also sharing your ideas or work with the world. If this introduction is putting some of you off, let me reassure you. Know that with a good subject and a bit of planning, creating your first podcast will be a breeze.
To find the perfect subject, you'll need to keep in mind two important points:
1 – Talk about what really matters to you
There are probably a multitude of topics that are going through your head as you read this article. However, it's important to take a moment to think about a subject that's really important to you. Your inner podcaster will have more of a chance to express themselves if they're comfortable with the subject.
However, be careful not to search for a topic that is necessarily news related for your first podcast. Your podcast could very well be listened to by a user in a week, a month or even in five years! Your chosen topic should be capable of providing your listeners with an overview of your skills in the first few minutes. Once convinced by your first podcast that they listen to, your listeners will find it easier to follow you and subscribe to your podcasts.
2 – Carry out real research and organize your ideas
If you're relying on your own knowledge and embarking on improvisation which is sometimes tempting, the fact remains that even the best podcasters prepare beforehand. Research and writing have a huge impact on the quality of your recording. After doing your research, why not take a sheet of paper and a pencil and briefly organize the structure of your program. Describe your sources and the role of the various participants who might join you etc.
Writing a plan for your podcast should not be taken lightly. It will save you valuable time and help you master the subject. If you're still lacking inspiration, we recommend that you take a look at the Apple Podcast app, which offers a very comprehensive selection of podcasts.
How to record your podcast
Already got your subject and plan prepped? Perfect! Now all you need to do is record your first podcast. Worried that you'll need a mixer, a studio and a professional microphone to make your first podcast? Fear not! To record your first podcast, a simple smartphone or microphone for sound recording and a computer should be enough.
Equipment that you will need
Today, many microphones that built into our smartphones are able to compete with various professional microphones. With a sound recording as such, you obviously wouldn't be immune to all noise nuisance, but it's perfect for if you're just starting out.
Otherwise, we recommend using computer with a good sound card and a microphone to get you started on your podcasting adventure. You can also find excellent microphones on Thomann or Amazon.
Editing software
The most used software by professional as well as amateur podcasters has to be Audacity. It's a free software dedicated to the recording and editing of audio files and is available for Windows, Mac and Linux. (For Apple software enthusiasts, you might also want to try out Garage Band!)
This software allows you to easily modify your recordings and create montages between various desired sequences. To get to grips with Audacity, you might find a couple of these tutorials that will give you some essential tips.
Top Tip: When exporting your podcast, make sure that it's in MP3 format. If your podcast features a lot of music, a 320kbps bit rate will ensure better sound quality.
How to publish your podcast
Publishing your first podcast is one of the most important steps in your adventure. It marks the end of a long piece of work and the beginning of a new story with your listeners. Before embarking on the integration of your podcast on your blog or publishing it on the various dedicated platforms, you'll need to think of a name, description and a visual to represent podcast.
⁃ The name of your show will need be striking and easy to memorize
Example: No Such Thing as a Fish is a weekly British podcast series presented by researchers from the TV panel game, QI. Each researcher presents a fun fact that they've discovered during the week. In a previous QI episode, a fish biologist once concluded that there was no such thing as a fish, hence the name of the podcast.
⁃ The description of your show should not exceed 300 characters
If you want to make yourself known on iTunes or other listening platforms, we recommend keeping your show description short and sweet. Out of curiosity, people will be much more likely to listen.
⁃ The visual for your show should must be simple and in a square format
There's no need to add any text to your show's visual, the name of your show should suffice. In fact, many platforms will not let you add text to a visual that might be unreadable once reduced.
Got any questions or want to clarify something about creating a podcast? Send us a message.
Indie