The Smartlink helps more people be able to listen to your podcast, thus growing your number of downloads!
This is why we've created the Smartlink!
The Smartlink is a page that is perfectly optimized for mobile and can show all the platforms where listeners can find your podcast!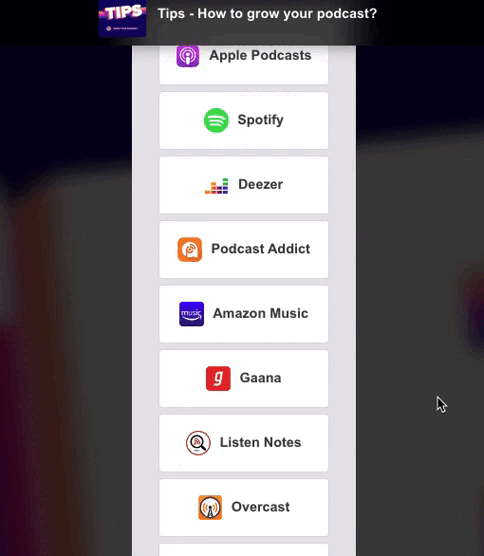 There are two types of Smartlinks that exist.
The Smartlink of your show can be found in Settings > Page and Smartlink
The Smartlink of each episode can be found by clicking on "…" from the Episodes page.
The Smartlink is also optimized to be shared on social media and will display perfectly on Twitter, Facebook, or LinkedIn.
You can find an example of a Smartlink here!
Finally, the Smartlink is available with all Ausha subscriptions.
Independents
product
Launch your podcast with Ausha
All-in-one platform to easily launch and grow your podcast.
Start for Free