Now that you know everything about RSS feeds and you've hosted your podcast, it's time to share it with the world.
There are many different listening platforms and each one has a different protocol for recording your RSS feed with varying time delays. To reassure you, you only need to send your RSS feed once, then each platform will update itself for each new episode.
If your podcast is hosted by Ausha, we have simplified the broadcasting for each platform but we will explain in the following article how to broadcast your podcast by yourself on Apple podcast, Deezer and Stitcher.
Broadcasting with Ausha 🚀
When you create a show and have published at least 1 episode, you must register your RSS feed with each platform. In your Ausha platform settings, we guide you to each platform so that in a few clicks your podcast can be broadcast everywhere.
If you're not (yet 😉) hosted with Ausha, don't worry, we'll explain below how to proceed.
Adding your podcast to iTunes
Let's start with "the place to be" a.k.a iTunes. The Apple platform represents a large part of podcasting audiences. Moreover, if you're present on iTunes, your podcast will automatically be referenced in the catalog of Apple's "Podcast" application. An application which is natively installed on all iPhones.
Step 1
Go to the page: https://podcastsconnect.apple.com. Log in with your Apple ID.
Step 2
Once connected, this is where you can submit your RSS feed.
Step 3
Once sent, your RSS feed will be checked, to confirm that all the information attached to it is iTunes compatible (presence of episodes, size of your podcast cover…). 
Si tout est ok, l'état indiqué par Apple Connect sera « Prêt pour soumission » et vous pourrez alors cliquer sur « Soumettre ».
Step 4
The confirmation window will then appear:
All you have to do is wait for the confirmation email from Apple that will validate the presence of your podcast on iTunes.
Adding your podcast to Deezer
The French music streaming platform is investing more and more into podcasts. Today, its catalog includes an impressive number. The service even has its own "Deezer Original" podcasts with shows such as Things I Like, a podcast collaboration with Gorillaz drummer Russel Hobbs, Trailblazers by Eddy Temple-Morris and Nick Halkes or for football lovers, Defending in Numbers. This is the ultimate proof that Deezer plans to work concretely around podcasts in the coming years.
To join the Deezer catalog, nothing is easier. For the moment, you simply need to carry out a request by sending an e-mail to to [email protected]. In the e-mail body, indicate the title of your podcast and the address of your RSS feed. Once Deezer receive your request, you should receive an e-mail on your end inviting you to fill in their form.
– Territories where the podcasts will be available: France, Brazil, UK, Ireland and the US.
– Necessary information: logo, title, description, your RSS feed and your website.
– Technical specifications: Encoding: mp3 Feed: Encode: mp3 / http Bitrate: 128, 192, 320 kbps.
– Application forms: For Brazil, you will need to accept the Terms & Conditions via this form. For the rest of the world (France, UK, Ireland, US), you will need to complete this form.
As soon as everything is validated on Deezer's side, you should receive an email within a few days with the link to your Deezer podcast page. Moreover, every Monday, Deezer will send you an e-mail including a report that contains your listening statistics from the previous week..
Attention: Deezer's editorial team reserves the right to refuse content. For more information, check out the Deezer FAQ.
Adding your podcast to Stitcher
Internationally speaking, Stitcher is another popular listening platforms. Aside from making it extremely easy to add your podcasts, the website appears to have gained even more popularity in recent months, so why not try it out?
Step 1
Start by visiting this link: https://www.stitcher.com/content-providers
Step 2
Then register on the platform at the bottom of the page.
Step 3
Fill in the information about your podcast in the form that will be proposed to you from Stitcher :
Step 4
Once validated, a window summarizing your information will appear, and you can validate your request to join the Stitcher catalog by clicking on "Submit Application".
Another window will appear and all you have to do is wait for the confirmation email from Stitcher.
Android Applications
Podcast Addict, Poket Casts, Podcast Republic, Podcast Player or Castbox.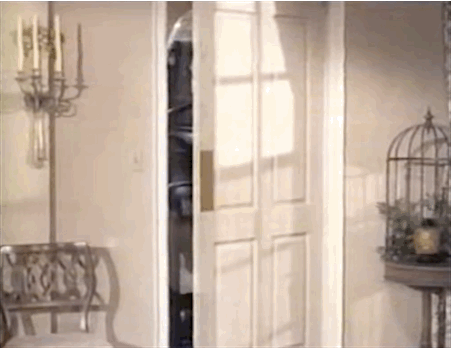 They're a bit like the equivalent of the Apple "Podcast" app but for Androïd. Be it Podcast Addict, Castbox or Pocket Casts, the aim is to have a convenient mobile interface for finding new podcasts, subscribing to them and never missing out on new favorite shows. These applications are intended to be collaborative, so it's possible that a member of the community has already added your RSS feed. If this is not the case, you can obviously add it yourself.
Sharing your podcast on social networks
Social networks are ideal tools to gather and inform your community. On top of reuniting your listeners, they allow you to interact with them and share your news. However, there are rules to follow on this side. It's clear that you won't be sharing the same stories with your followers as with your grandmother. It is for this reason that one of your first steps will consist of targeting your listeners. Who is going to be listening to you? When and how do they listen to you? You'll want to find out as much about them as possible in order to get a better idea of their habits. Maybe they listen to you during their daily commute or at work on their computer. In some cases, it might be of interest to make your episodes available on YouTube. These little pieces of information are also important as they will help you understand, for example, as to whether they'll be able to leave you a comment at the end of an episode. For this reason, don't hesitate to create a survey and seriously analyze your statistics.
Twitter & Facebook
Is it necessary to be present on ALL social networks? This will greatly depend on the habits of your community (hence the importance of having a clear target). However, we can only advise you to be present on Twitter and Facebook, which will mainly serve as space for you to share and discuss with your listeners. Facebook is an interesting tool, especially when it comes to organizing meetings with your subscribers: the Event function will prove to be very practical. It is also advisable to create different content according to social networks. If there's more than one of you presenting your podcast, perfect! Distribute the management of networks to different people for them to impose their style. Facebook might be your showcase, the place to share your content and information, while Twitter might be more of an experimental laboratory to approach potential listeners via hashtags. You could even create a hashtag for your podcast and invite your listeners to use it. However, make sure that it's original and belongs to you, forget common hashtags such as #podcastlifestyle. You can then follow the reactions of your listeners with your chosen hashtag.
Instagram & Snapchat
They also have a unifying potential. You might want to consider them as social networks where sharing content is your priority. Turns these platforms into an asset and use them to share behind the scenes moments of your podcast. Take for instance, your set-up, the new hair cut of a host that you mentioned during an episode etc. These social networks should be seen as an extra support to your audio. At some point during your podcast, you might even want to encourage your listeners to check out a photo on one of your accounts and thus play on the desire of your listeners to find out more.
You could even make your account accessible to mark a particular event and invite your listeners to follow you. If you'd prefer to stay away from social networks, why not create a website to regroup your podcasts, create content around your topic and invite listeners to gather around a forum.
The Newsletter
It can also be a good option to slide into your listeners' inbox, to introduce your listeners to other podcasts, talk to them more openly and calmly, if that's your style.
Now that you're visible on as many platforms and networks as possible, the question is whether this has had a positive effect on your audience. It's time to analyze your statistics (coming soon).
Launch your podcast with Ausha
All-in-one platform to easily launch and grow your podcast.
Start for Free