With or without quarantine, we may need to record our podcasts remotely whether with co-hosts or with our interviewees (who may live far from home and thus avoid paying for an overpriced train ticket for example 😉 ).
For this, you need to have a bit of preparation to avoid a collective fiasco! But don't worry, to make sure it goes well, we explain everything here.
Before the recording, get organized!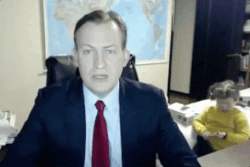 The day before your appointment (at the latest) send instructions to your contact person, especially if they are not an audio expert like you:
– Move to a quiet, closed room
– Put your phone on silent
– Avoid tapping on the table or playing with paper etc.
– If you use a video app, inform them and/or warn them that they will be recorded (they may have planned to stay in their pajamas that day!)
– Send them an calendar invite and kindly ask them to warn their relatives who live with them (so that they avoid noisy activities at that time, like vacuuming in the next room…yes I might be speaking from experience… 😉 ).
Finally, it is crucial to take the time to agree on the recording equipment on your side.
If your guest is not a podcaster and does not have specific equipment
Ideally, ask them to use a headset or earphones with a microphone close to the mouth. Avoid wireless headphones where the microphone is very far away. Also avoid computer microphones that create a sound as if they are in a cave.
If your guest has recording equipment?
If you are recording remotely with another podcaster for example, they are probably equipped and it would be a shame not to benefit from better audio quality! Invite him/her to record on his/her side with his/her own hardware and software so that he/she can send you his/her file at the end of your interview.
Be careful, don't celebrate too quickly! Having the equipment is not enough, you really need to trust their expertise (or their taste in audio mixing) because you won't hear their recording (on their software) before they send it to you. In any case, it is better that you record in duplicate on your side with your own software.
Which video conferencing applications should you choose to record your podcasts?
We have selected the 3 most popular applications for podcasters.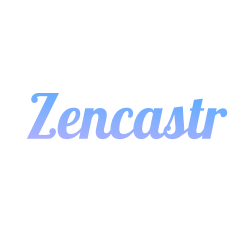 Zencastr
Don't forget the "r" otherwise it refers to another solution. An online tool, no download, with a free basic version but paid features.
The benefits:
very visual and user-friendly, so it is easy to use (convenient for your interviewee)
each guest is recorded on a separate sound track
in free, you recover your files in mp3 (compressed sound) but upgrading to the paid version you can recover your files in wav
in the free version, you can invite up to 2 people, and it's unlimited with the paid version
The disadvantages:
if you or one of your guests has an internet connection issues, you lose the files. Yes, including your guest's because the file is saved on their computer during the interview before being uploaded to the site at the end of your session
at the end of the session you must ask your guests not to immediately close their laptop while the files are loading into the platform – otherwise you will lose them.
The platform and customer support are in English
For more information: https://zencastr.com/
Zoom
Very practical and user-friendly, as long as you install it, a free basic version and then paid subscriptions to get unlimited meeting time for example (they did not offer free during the quarantine though).
The benefits:
good network quality
you can share your screen (to comment on a movie poster together, for example)
(our favorite feature on the team 😂) you can put a virtual background (beach, moon…) and even upload your own file
international customer service team and multilingual support
you can record the conversation (M4A audio and MP4 video) directly with the app and the audio is automatically extracted from the video
you can record a separate track for each participant but you have to (knowing beforehand) configure it in the recording settings
The disadvantages:
in the free version, the meetings are limited to 40 minutes, you have to upgrade to Pro at 14€/month to move to a 24 hour time limit
the guest must download the application and understand that he/she must click on the link of your invitation that you send by email or sms
the guest must have configured their account to allow you to register, if this is not done you will spend a few minutes explaining how to allow them in…
For more information: https://zoom.us/
Skype
Almost everyone has it or knows it, free of charge, but it is a victim of its own success and often suffers from a bad connection.
The benefits:
A safe bet that everyone knows (so easy for your interviewees)
easy to use
you can share your screen
you can record your call, and if the internet cuts out you have the file on your computer
The disadvantages:
you can record audio and/or video but either way the file will be in MP4 format (so you'll have to extract the audio and convert it) otherwise you'll have to add an additional application like Ecamm recorder (freemium)…
the recording is only on one track so it's problematic if you speak at the same time and it's difficult to manage the audio mix according to the recording conditions of each speaker
For more information: https://www.skype.com/fr/
And one last tip for the road: be careful not to put your interviewee on speaker, ideally connect 2 pairs of headphones (with a double-jack) and configure your computer so that the interviewee's sound comes out of one pair of headphones and your own voice from the other. Put each pair of headphones in your ears and you have recreated a stereo feedback system that is quite useful for recording!