It's true that investing in recording equipment can be scary. But as with everything, you have to start small before you can think big! 🙂
Starting with a small budget
If you are a freelance podcaster and you don't know yet where your podcast is going to take you, you can start with a "home-made" approach: just the microphone of your smartphone in a very quiet environment (a small closed room). 🤫
Nowadays, all smartphones include dictation apps by default which are pretty good quality. If you ever come across the only phone without an app know that you can easily download one 😉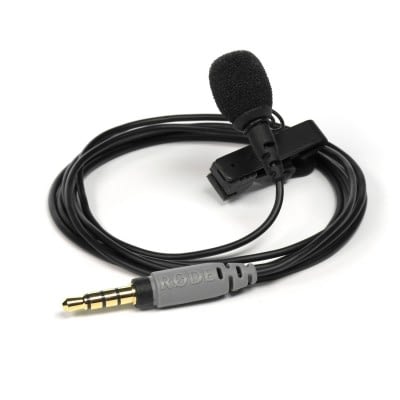 For recording an interview in a noisy environment, we advise buying microphones with a jack plug. You can easily find them everywhere for a few dozen euros. Combine this with a double jack adapter for your smartphone and you're done!
If your podcast becomes more regular, we advise investing in more qualitative sound equipment in order to offer a better listening experience to your listeners.
This is what we will call a "home-studio".
The home studio of a solo podcaster
In this configuration, you will only need 3 elements: a USB microphone, a computer and a headset. Then you just have to record what you capture via recording software. In this simple configuration, you will have to add your jingles, sound effects or credits in post production during the editing stage.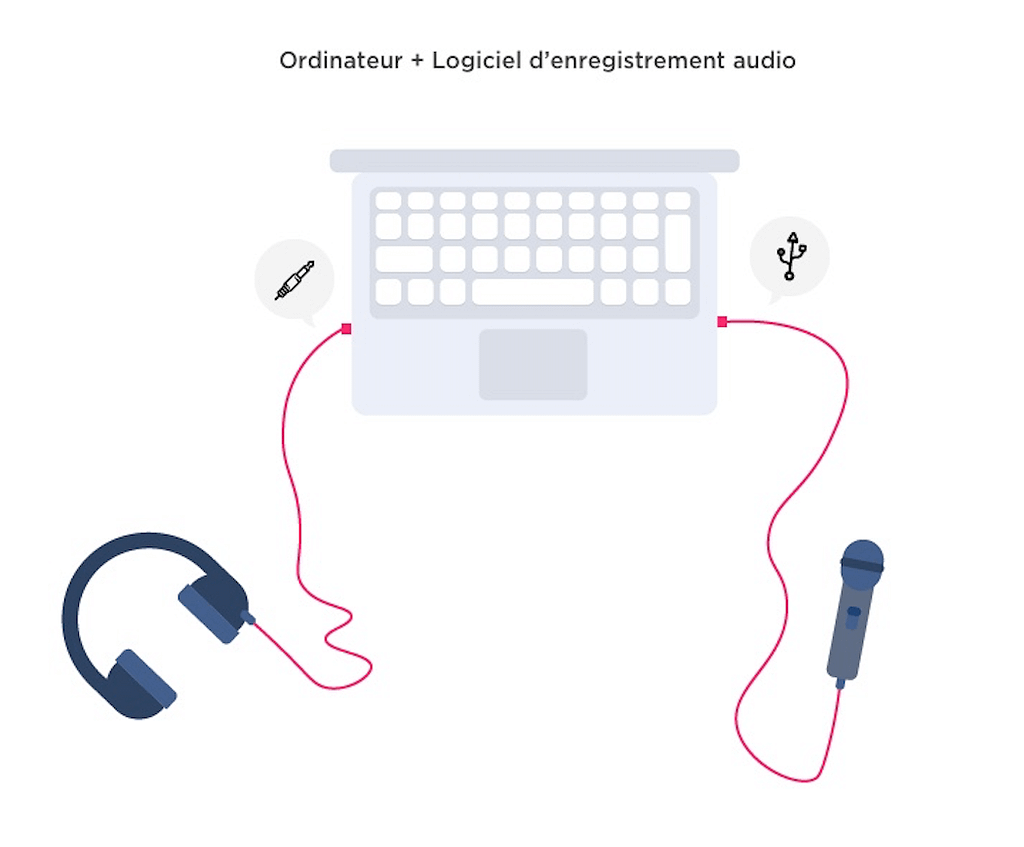 In general, a PC or Mac laptop has an active microphone by default. Please remember to change your "sounds" settings that you are using an external microphone.
The advantage of this configuration is that it allows you to meet all the expectations of a solo podcast. For more comfort, you can invest in a small USB mixer to which you can connect, in addition to your microphone, a musical instrument or a sound launcher.
Our tips for starting a podcast
Here are two rather popular USB microphones in two price ranges.
Bird UM-1 at $50.00
If you want to get the best bang for your buck, the Bird UM1 is one of the best models on the market for voice recording (convenient, since we're interested in podcasting). It's super easy to set up since it doesn't have tons of bells and whistles. It's sold with a shock mount and a storage pouch, but you'll need to buy a stand and either a foam windscreen or pop filter (to reduce popping sounds when you say your "b's" and "p's") separately.
Blue Yeti – $129.00
Although it's a bit pricier, the Blue Yeti model also has a lot more features than the Bird UM1. Volume buttons, a gain control, and a headphone jack are all built into this mic. Choose from four different pattern modes: stereo mode, which captures the most natural sound, cardioid mode, which produces a super clear voice recording, omnidirectional mode, which is great for recording sounds all around the mic, and bidirectional mode, which picks up sounds in front of and behind the mic. Plus, this model is the only THX-certified microphone in its price range.
Home studios for roundtable podcasting
There are two main types of home studios for podcasts that involve more than one person, and you can decide which one to use depending on whether you record with a digital recording device or your computer.
Digital Recorder Set
In you choose to go this route, you'll need (at the very least): one microphone per host/guest, a digital recorder, XLR cables, a Mac/PC, an SD card, a headphone amplifier, and one pair of headphones per guest/host. Some of the best things about this type of setup are that, 1. it doesn't take up much space, and 2. it leaves your computer free for other things..
You can also work with multiple tracks using this type of digital recorder (since each mic creates a separate track in your editing software), giving you more flexibility when you move to the editing stage. (Imagine if you sneezed right in the middle of one of the most epic speeches any of your guests has ever given… well, if you're on separate tracks, you can easily cut out that distracting sound.)
Zoom R16 – $400
A big pro of the R16 is that you can use it independently of your computer. It has a built-in audio interface that lets you manage your projects right from the control panel. It can record from up to 8 mics at a time and manage up to 16 tracks. All of your tracks are recorded and stored separately on the SD card. You can even record on the go, thanks to its back-up battery power and two built-in mics. Unfortunately, only two inputs supply power, so you'll need to buy phantom power supplies if you are using more than two non-self-powered mics. Some controls aren't super intuitive, but once you get the hang of it you won't want to work with anything else.
We can however regret the fact that only 2 tracks are powered. You will have to invest in phantom power supplies if your setup is composed of more than two non self-powered microphones. Moreover, some of the manipulations are not necessarily very intuitive, but once you get used to the beast, you won't let it go.
PC/Mac Setup
If you choose this path instead, you'll need (at the very least): one microphone per host/guest, a USB soundboard, XLR cables, a Mac/PC equipped with recording software, an SD card, a headphone amplifier, and one pair of headphones per guest/host.
One of the nice things about opting for this solution is that it's much easier to mix in real time (live, if you will). Unlike multitrack recorders, which offer few options for mixing, soundboards usually give you quite a few controls.
However, multitrack recording is not possible with this type of setup; you will end up with a single-track project that combines all of the sound inputs used during the recording session. That means you'll need to take the time to make sure your sound is balanced before you start recording.
The MGU line by Yamaha — $259-$929
You won't regret investing in any of the products in Yamaha's MG series. Just be sure to pick one that comes with a USB port so that you can hook it up to your Mac/PC (all of the models that feature this have a "U" at the end of the product name). Since each channel has its own equalizer, you can make each track sound exactly how you want it to.
You can also easily mute different tracks during recording using the mute button located next to each channel fader. Balance your inputs with the gain knob before recording and adjust the volume during recording using your faders. This line also features lots of effects (like reverb and echo) that might come in handy if you want to play with the sound of your voice.
Portable studios
This setup works just like the setup we explained for roundtable podcasting with a digital recorder. The only difference is the digital recording device you should choose. Obviously, you'll need one that is portable, so when shopping around you should take into account: size, built-in microphones, and battery power.
You won't be able to connect very many microphones, and you won't be able to hook up a laptop for sound effects, either. Nevertheless, this type of setup is very practical for small roundtable podcasts and field interviews.
Zoom H5 — $270
The Zoom H5 is super easy to use because you can manage everything directly from the device's audio interface. We put this device in the portable category because it does everything that the Zoom R16 does (thanks to its 4 XLR inputs), but since it features a built-in stereo capsule you don't even need to hook up XLR microphone.
You can control the volume of each track separately using this device, and like the R16, you will end up with a multitrack recording. You can even control everything with a remote (sold separately). If you only plan to use the recorder for field interviews, you might want to consider the Zoom H1, which you can find for around $100.
Choosing a microphone for roundtable podcasting
When you opt for a soundboard or a multitrack recorder, you will use XLR instead of USB mics. Some types of microphones work better than others for voice recording, studio or live instrumental recording, and even recording environmental sounds. One of the main differences to look for, depending on what you want to record, is sensitivity to direction, or in other words, the area of sound that the microphone will pick up.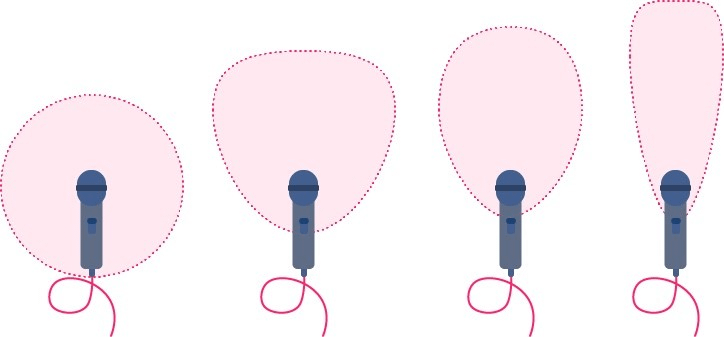 For roundtable podcasting, it's best to go with a cardioid and hypercardioid microphone, since you want to avoid picking up your neighbor's voice. You'll also need to decide if you want a condenser mic or a dynamic mic. Both types can work well for podcasting, but one might be better suited to your particular show. First, dynamic microphones are less expensive, less sensitive, and don't need to be plugged into a power supply.
Condenser microphones will cost you a bit more but will also give you a clearer sound. These mics do need to be hooked up to a power supply; this might come from your soundboard, or from a phantom power source (between $20 and $50). This type of mic works well in studios without too much echo.
Shure SM58 LC — $100
The Shure SM58 LC is an industry favorite and a solid investment. It is known for its sturdiness and for producing true voice recordings. Its durability guarantees years of use, which makes the price a little easier to digest..
T-Bone MB 85 Beta — $45
If the Shure isn't quite in your budget, T-Bone's MB 85 Beta is a good alternative dynamic microphone. It's a bit more sensitive to handling noise and doesn't capture high notes as well as the Shure SM58 LC, but it's not a bad place to start if you can't or don't want to shell out too much for a mic.
Rode NT-1 — $249
This is one of the best microphones for podcasting out there; even if you might have to empty your pockets to get your hands on one, you won't be disappointed because it truly does produce high-quality sound. It's well built and captures warm, crystal clear sound. And its 10-year extended warranty is the icing on the cake!
Eagletone CM60 — $65
For something a bit less painful on the wallet than the Rode NT-1, try the Eagletone CM60. One of the nice things about this mic is that you can switch its directivity to fit your needs.
We recommend using the cardioid setting for recording your podcast, and the omnidirectional pattern for capturing environmental sounds. Eventually you'll probably want to upgrade, but this mic is good for getting your feet wet in the podcasting world.
–
So, have you made your decision? Great! But that's just the beginning. Once you're equipped, you need to pick out a software program to edit your podcast with. But of course, we're here to walk you through some different choices and give you our advice. On to the next lesson!