How you decide to edit your podcast will contribute to your show's personality. There is a lot of editing software out there, but we've chosen to focus on a few of the most popular programs, which all happen to be free.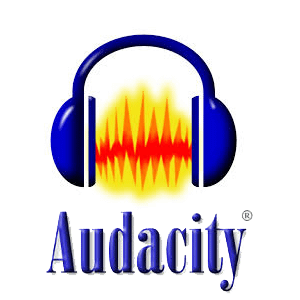 Audacity
Many members of the podcasting community use Audacity, and while some consider it a stepping stone toward other software it actually has a lot going for it.
Price : Free
Download it: audacity.com
Available: Microsoft Windows; Mac OS & Linux
First and foremost, Audacity is one of several programs that offers full functionality for free. When it comes to "basic" editing (trimming, joining, making transitions), Audacity gets the job done. Its selection, cut, and zoom tools are well designed and easily accessible from the small shortcut bar right above your track.
Plus, its "fade in" and "fade out" features work wonders to make smooth transitions between clips.
Audacity's main features
Unlike Auphonic, an online service, the production process is not automatic with Audacity. However, even complete beginners can navigate the program's features fairly easily.
Noise Reduction
The "noise canceling" function will take a sample of the background noise of your podcast (at a point in the track where you do not speak) to then apply it to the entire podcast by removing this background noise. Be careful not to abuse it too much at the risk of ending up with a slightly metallic sound.
Equalizer
The equalizer will give more clarity to your voice. But if the settings can only be mastered by experts, some pre-settings available on tutorials can give you convincing results (so test it).
Compression & normalization
The software provides you with a compression tool and a normalization tool that will allow you to optimize the amplification and amplitude of your track. respectively.
Working with multiple tracks
Audacity allows you to manage multiple tracks, especially when you make a podcast of tapes, or when you integrate your file beds, credits and sound files in post-production. The software has a few shortcomings in this area and we would have liked to have functions for grouping certain tracks together.
Formats
As far as format is concerned, the software supports the most popular formats (.wav, .mp3, etc.) but there is a little manipulation to do to manage the .mp3 export of your podcast (separate coder to download here).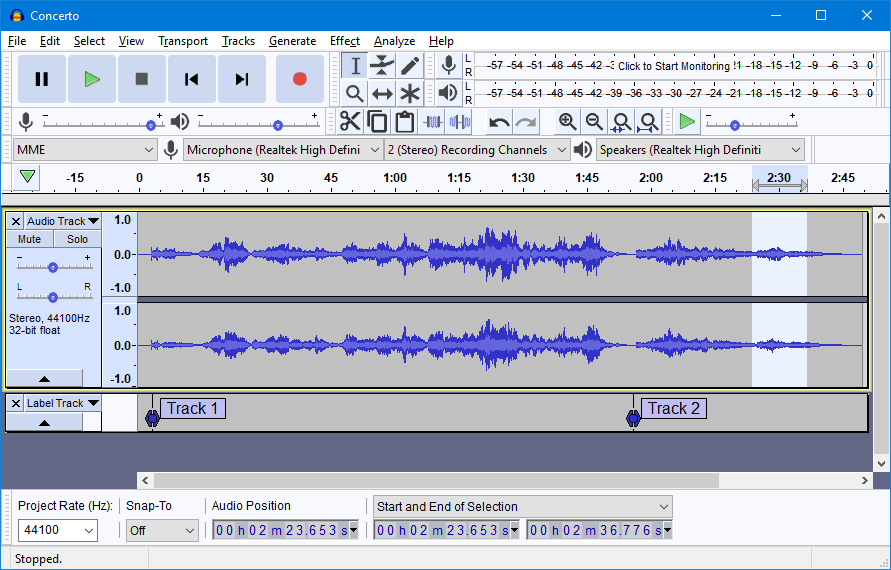 Since Audacity is free, you have nothing to lose by giving it a try. It might seem a little intimidating at first, but if you focus on its basic editing features you'll soon realize that it is quite a practical program. Audacity isn't the best program for multitrack editing, but if your project only has two or three tracks it works just fine. Of course, sound production is an art, so you'll need to be patient and follow a few tutorials if you want to master it.
Reaper
Like any other software program, Reaper takes some getting used to. But once you get the hang of it you can really customize it to suit your needs.
Price: Free 60-day-trial, $60 license for personal use
Download it: www.reaper.fm
Available: Microsoft Windows; Mac OS & Linux
It's an excellent program for recording and editing music, but don't underestimate what it can bring to the table for podcasters. Master Yoda would probably say something along the lines of, "Provide to the tool you must, and for you the tool will provide." Translation: if you want to get the most out of Reaper, you'll first need to set up the interface so that it matches what you'll be using it for.
Once you've gotten past the initial setup stage you'll be able to enjoy everything the program has to offer.
Subtracks
One of the strong points of Reaper is the management of the multitrack with in particular the notion of sub-track: for example, one can gather all the voices in a grouping of tracks which one can move at the same time (recurring action in a phase of multitrack editing). The same applies to beds and credits.
Grouped Tracks
To be able to manage moves, fades and cuts of several tracks at the same time without taking the risk of creating a shift in the sounds, there is the "grouped tracks" function.
Automatic Fades
When you cross two pieces of a track together, a cross fade is automatically created. Where other software requires additional handling, the fact that Reaper has made this automatic is particularly useful.
Languages
If Audacity does not include a native export in .mp3, Reaper will require you to install a Lang Pack so that the menus are in French. But nothing too complicated, you just have to download it here, to drag it from the Explorer (Windows) or the Finder (Mac) to REAPER, to turn off and on the software, and everything will be translated.
Reaper offers a very professional-looking DAW (digital audio workstation), without all the added weight. But some beginner producers might be turned off by the sheer number of processing options it offers, and you'll need to spend some quality time with the system if you want to master it. Its multitrack capabilities (using subtracks and grouped tracks) deserve a special shout out for how much they simplify the editing process.
Unlike Audacity, Reaper isn't truly free and open source, but the free version offers all of the features you might need to work on your podcast.
Garage Band
Mac users might be more interested in GarageBand since it comes already installed on iOS. Although it was developed for music production (that is, of course, how it got its name!), you can also use it to edit podcasts.
When you start a new project in GarageBand, make sure to choose "Podcast" mode.
As we already mentioned, GarageBand was designed with musicians in mind. To get to an interface that is better for podcast editing, here's what to do: File / New / Create an Empty Project
On the next screen, under "Choose a track type," select the microphone icon. Once your project is open, you can turn off the metronome and the count in feature (in purple at the top of the screen) and change the display from "Beats and Project" to "Time" below the title of the project.
Templates
In general, a podcast is composed of several episodes. These episodes contain recurring parts (credits, beds, intro, outro…). With Garage Band you can create a template so that these elements are already present in your project every time you start editing or recording a new episode.
Tracks
Each track has its own little shortcut buttons: the mute button to make the track silent, the solo button to hear only the selected track and the left/right potentiometer to make its stereo balance. Classic, but still effective!
Joining
If Reaper proposes a crossfade when two tracks cross, Garage band trims the track on which you put your new audio element. For information, this cropping does not remove the end of the track which is always recoverable by moving the junction point. Rather practical in an editing phase with a lot of audio files.
Quick Help
One of the strong points of Garage Band is that it's ultra intuitive: a small explanation is proposed when the mouse passes over the button of each function. To simplify handling, Garage Band facilitates its use by the presence of many keyboard shortcuts: support.apple.com/garageband
EQ
Another nice feature of Garage Band is the small control panel that allows you to manage your EQ, compression and reverb. You can test your sound processing and use the "Compare" button to fine-tune these settings.
Metadata
A small drawback is that when you extract your file, the software will not offer you to fill in your metadata directly. You will have to do it later.
GarageBand can be a good software choice for editing and recording your podcast, but you need to be sure to switch over to "podcast mode" to do so. It's especially useful for podcasters who work with a large number of audio clips. If you are someone who wants to get your hands dirty during the editing process, but don't want to take on anything too complex, you'll appreciate GarageBand's easy-to-use controls.
Now that you've come up with a great concept for your podcast, have all the right equipment, and have chosen your editing software, you're ready to take on the honorable and ambitious task of editing your episode. If you're ready to move on to this step but need a few tips on how to edit your podcast, go on ahead to the next lesson.