With the Social Media Manager, you can not only create and schedule an unlimited number of posts on Twitter, Facebook, Instagram and Linkedin, but you can also analyze their impact on the growth of your show.
And all of this, from Ausha. 🔥
Social media: THE place to be to grow your audience
Social media is one of the most effective levers to boost the discoverability of a podcast. 🚀 Just ask your friends or colleagues how they discover new shows. 1 out of 3 times, the answer will be "with social media".
The thing is, communicating on social media takes time (and energy). 😬
At Ausha, we want to make your life easier and help you promote your podcast so you can focus on what you do best: creating great audio content. 💜
So we've developed a powerful Social Media Manager on our platform.
Ausha is the first podcast host in the world to offer a Social Media Manager on its platform. 🚀
Ausha brings together Facebook, Twitter, Instagram and LinkedIn all in one place
"But a Social Media Manager, what exactly is that? 🤔 " Good question Jimmy!
Maybe you've already heard of Buffer, Hootsuite or even Sprout Social? These platforms (where you need to pay, for the most part 💰) are Social Media Managers since they allow you to create, schedule and monitor all your posts on social media.
But good news! you no longer need to pay for an additional tool to manage your social networks for your podcast, because Ausha is now connected to Instagram, Facebook, Twitter and LinkedIn and allows you to perform all these actions directly from the platform! 😎
You can close all your tabs and keep only the Ausha one open. In a few clicks, your communication on all social media is scheduled!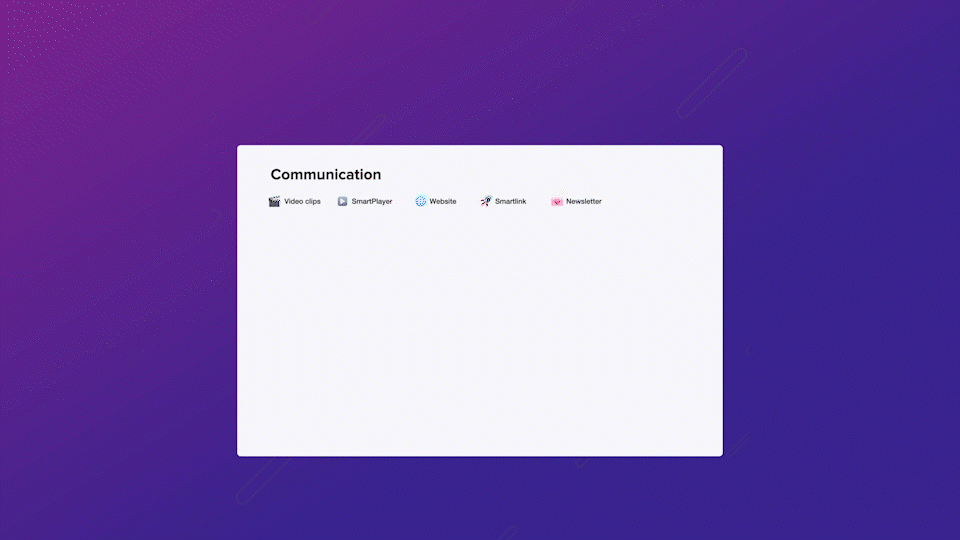 ---
Depending on your Ausha subscription, you can expand your communication on social media and increase your listening more effectively. With the Launch plan, promote your podcast on Facebook and Twitter. With a Boost and Supersonic plan, add Instagram and LinkedIn to your communication plan. 🚀
---
Organize all your communication on social media
From Ausha, you can now create, edit, schedule, duplicate or even delete an unlimited number of posts. 🤩
Unlike the "Autosharing" feature that allows you to automate your communication on social media only when you publish a new episode, the Social Media Manager is accessible at any time on the Ausha platform. 🥳
How can you have more listeners with the Social Media Manager?
By easily activating 4 social media platforms without putting in any extra effort 🤜🤛
Promoting one of your past successful episodes again 🚀
Scheduling communication of your podcast on all your social media a few days after its release 🗓️
Publishing 3 different types of content on the same social media (Video Clip, Smartlink or Website link) 🔗
Varying the formats of the Video Clip according to the social media on which you publish it 🎬
With Ausha, you have the possibility to promote your podcast from A to Z, no matter when you post the episode!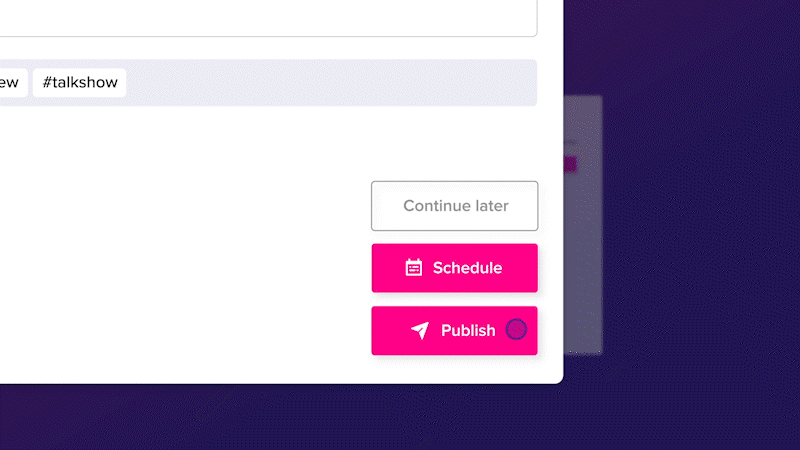 Measure the impact of your publications on the downloads of your podcast
It's one thing to easily and quickly publish your posts on all social media with Ausha. But keeping track of them, and especially the impact they can have on your number of downloads is another. 🤩
Engagement rate, number of impressions, likes, reach: all this data is visible from Ausha. You no longer need to go to each social media and make your own comparisons and calculations.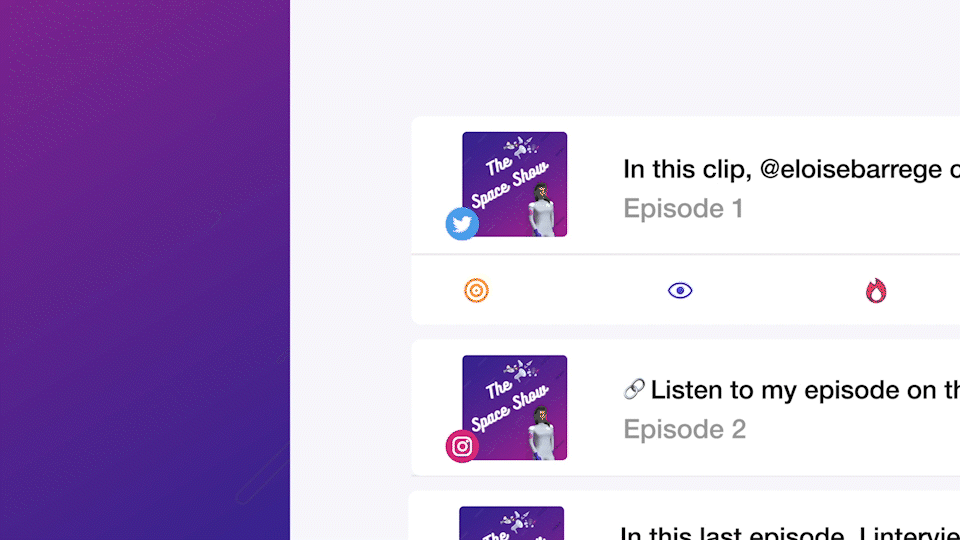 With this new tool, you know at a glance 👀 :
Which posts perform the best 💪
Which social platforms generate the most engagement so that you can focus on them first 🥰
What kind of media appeal most to your audience 🎬
"Our goal at Ausha is to help all of our users easily find their audience and we truly believe in the power of marketing to grow your podcast. That's why we're now developing tools to support podcasters in promoting their show. Our Communication Module will evolve in the coming months with new and more innovative features. Our new Social Media tool that we have just developed is one of the first bricks."

Maxime Piquette, CEO of Ausha
–
Growing your audience becomes easy with Ausha's Social Media Manager.
We'll prove it with a video! 👇 🎬
You're only a few clicks away from :
Connecting your Facebook, Twitter, Instagram and LinkedIn accounts to Ausha 📱
Creating and scheduling all your communication on social media 📣
Analyzing your posts and seeing what works and what doesn't 🤓
Adapting your communication plan according to your data 🚀
product
Launch your podcast with Ausha
All-in-one platform to easily launch and grow your podcast.
Start for Free