Like all of us here at Ausha, you've spent a lot of time listening to podcasts on iTunes. Among the podcasts that you've listened to, you've probably had the opportunity to listen to Serial or No Such Thing As A Fish! And you must have asked yourself: "Why not me?". Today, we'll look at why you should take the plunge.
Where does podcasting come from?
I'm talking about a time in which those less than fifteen old may not be familiar with. The podcast is a digital audio format which was quite common before the creation and sharing of video was accessible to all.
The genesis of the podcast dates back closely to the launch of the iPod. At the time, we did not have the storage space needed to save videos or to view them online, given the capacity of our (very) limited data plans. This audio format was thus in vogue and in adequacy with the means which we had at the time to inform and entertain ourselves. The podcast could be downloaded and listened to without Internet connection by downloading it from iTunes on your iPod or from Windows Media for your MP3 player.
This audio format was therefore in vogue and in line with the means we had at the time to inform and entertain ourselves. The podcast could be downloaded and listened to without an Internet connection by importing it from iTunes on your iPod or from Windows Media for your MP3 player.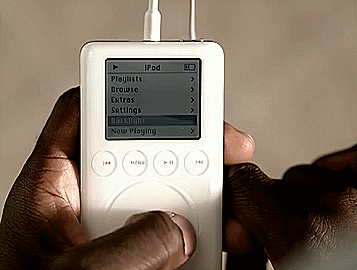 The return of the Podcast!
The podcast is back in force and has positioned itself in direct competition with the mainstream media which requires our full attention. Today, it is the only format that allows you to get to the bottom of things without having to worry about time and cost constraints. It's an accessible medium where anyone can take to the floor without investing in a state-of-the-art camera or complex editing software.
The podcast also allows us to reconnect with our own imagination, which apart from reading is more and more restricted. It also allows us to reconnect with freedom, because the podcast allows us to do other things while listening to it (such as cleaning or commuting, for example). It is therefore easier to integrate podcasts into our lives and to take your time in a world that continues to move faster and faster.
Examples of French podcasts
Why are you launching a podcast?
If you're an independent podcaster:
Podcasting is the new "pirate radio". A format accessible to all at a lower production cost to allow you to express yourself freely. You have a subject you are passionate about (cooking, motorcycles, medieval cosmetics…) and you want to share your passion by expressing your point of view or your expertise to other interested people.
It's also a good excuse to meet people you are interested in and exchange with them (e.g. Antonin Archer from the Nouvelle école podcast who was able to discuss with a number of personalities). Finally, you stand out from the umpteenth blogs by offering a more personal format because we come directly into contact with your voice, and therefore you.
If you are a company / agency / or media outlet :
Podcasting allows you to multiply your communication channels by proposing differentiated and/or complementary content to your usual channels. Nevertheless, in the context of a brand podcast, we recommend that you integrate the podcast into your global communication plan and relay it to your other communication channels.
It's one of the highest engagement media channels because 1. your listeners choose to listen to you at a time when THEY decide to give you their attention and 2. the longer format allows for a more in-depth experience.
For the moment (take advantage of it), this format is not yet saturated by your competition so your messages can gain traction more easily than on media where you are a needle in a haystack.
Podcasting is an acquisition tool, especially for small structures. Beyond the visibility gained through broadcasting, your podcast can also be an opportunity to demonstrate your expertise. Why do you think most of the most influential podcasters are entrepreneurs 😉
Because your podcast can give you a boost in SEO, in fact Google has started to highlight podcasts in direct play on SERP results.
Finally, the production costs remain within reach of any company size. Even if you have to be careful about the quality of your production, they will always tend to remain less important aesthetically than the video format.
Launch your podcast with Ausha
All-in-one platform to easily launch and grow your podcast.
Start for Free