You're working on your next podcast interview and you want to find the best questions for your guest ? You want your audience to be deeply interested in the conversation you're having but you fear you might have some awkward silences from time to time ? We've got you covered !
Today we will share with you our top 34 questions to help your guests open about their life, their work or their favorite food (if that's your ultimate goal). Your listeners will be thrilled to discover them under a new light that will make you stand-out from all the other interview-style podcasts.
This will be a great start, but keep in mind that the ultimate goal for you is to create your own questions (and even find a signature question). To help you, we will also share our do's and don'ts at the end of this article !
Let's get started !
The 34 best podcast interview questions for 2021 :
Obviously, the list below will have to be adapted to the type of interview you're conducting. You need to put yourself in the shoes of your listeners and wonder what they expect to learn thanks to your podcast. For every type of interview-style podcast (personal, professional… serious, funny…) they are questions that might be perfect and others that might be inappropriate. Just be carefull !
To help you better prepare for your interview, we divided the list into 2 categories: the personal questions and the professional questions.
Personal questions for interview-style podcasts : 🤝
– How would you be described by your friends and your family?
– How would you describe yourself (using one, two or three words)?
– What are you passionate about in life (and maybe how do you spend your free time)?
– What is the thing that makes you most nervous today?
– What makes you smile?
– What are you not very good at?
– What makes you feel inspired and allows you to be the best version of yourself?
– If you could hold on to one memory, what would that be?
– What was a turning point in your life?
– What do people misunderstand about you most?
– What's an "insult" you've received that you're proud of?
– What's the best compliment you've ever gotten?
– What is your favorite thing about what you do?
– How would you like to be remembered?
– How would your parents describe what you do for a living?
– What is your best tip for making the world a better place?
---
Professional questions for interview-style podcasts: 👔
– What are some of the challenges you faced when you first started?
– What gives you the motivation to keep going (during hard times)?
– Do you have one piece of advice for someone starting in your career?
– What do you wish you knew when you started?
– What are you most excited about in the years to come ?
– What is a common myth about your job or the industry you work in?
– What do you wish everybody understood about your job?
– What is something about your industry that has surprised you ?
– What makes a great team?
– Have you thought about giving up?
– What are some of the mistakes you have made and how could you have avoided them?
– What's your biggest failure—and what did you learn from that experience?
– What's one lesson your job has taught you that you think everyone should learn?
– What is indispensable for your job (a tool, a concept, …)?
– Do you have a mentor? If so, who is your mentor?
– Who are your customers/clients/followers ?
– What is the most important strength someone would need to work in your industry?
– What's one question you wish I'd asked you, and how would you have answered?
Alright, this list will get you started and should help you create a meaningful conversation with your guests. However, you cannot just take some random questions and hope it will make your podcast stand-out… You need to come up with some great original questions ! Here are the do's and don'ts you need to follow :
The DO's : ✅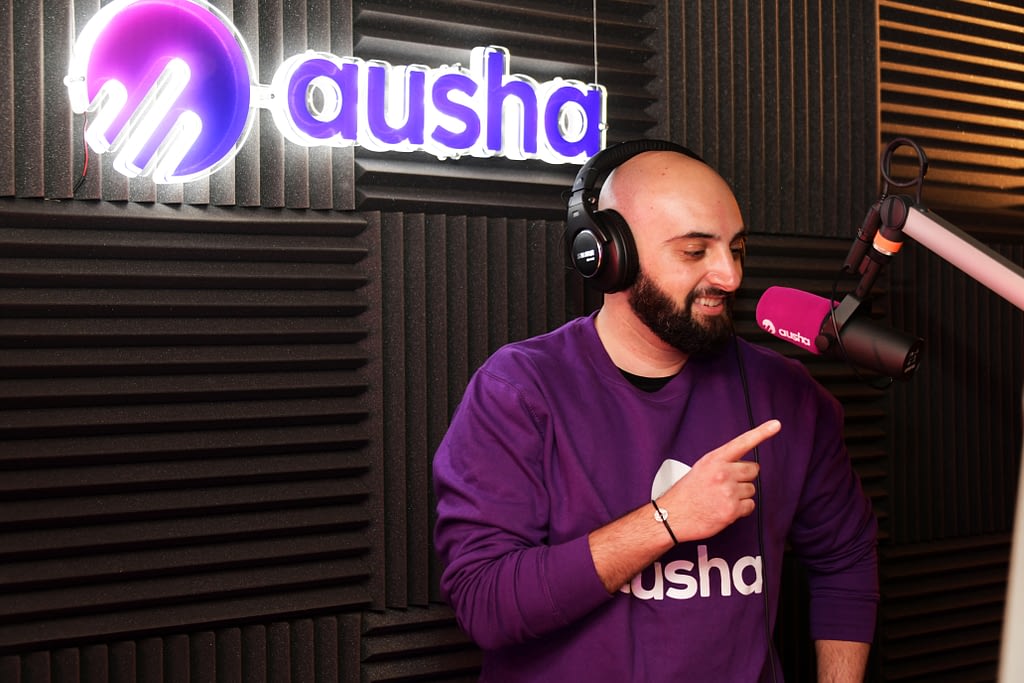 Conduct your own investigation on the people you're inviting 🕵
If you want to ask great questions, you need to spend time looking for interesting details in the past or the work of your guests. Sometimes, they spend weeks on the road going from one interview to another… you need to show them that you took the time to understand their life (or that at least you tried) ! They will appreciate your effort and be sure that the quality of your conversation will skyrocket. Most importantly, they will remember this interview with you and you'll create a bond that will last over time.
Try to find the answers YOU or YOUR AUDIENCE are really interested in 🤔
While doing your research, you might want to understand more about certain aspects of the life of your guests. This is where it becomes interesting : if you haven't found a good answer to your questions then this might be an original subject to discuss during your interview and your audience will be delighted to be the first to hear about it. Again this will show to your guests that you really took the time to prepare for this interview.
Create your signature question ✍️
A signature question is a question that you will ask at some point in every episode of your podcast. Of course, this question will depend on the type of podcast you produce but it will be a great way to add consistency between your episodes. Moreover, your audience will remember it and they will be excited at the beginning of each episode to find out the answer of your guest.
---
The DON'TS : ❌
Do not ask questions that your guest do not want to answer 🤬
The subjects that you should avoid during an interview are simple : they are the subjects your guest does not want to answer. If the question is too personal or inappropriate, your guest might not like it and this will greatly affect the quality of the end of your interview… Your guest will not leave (although sometimes it is possible) but you will have a hard time trying to calm down the atmosphere and a talkative guest might suddenly become tight-lipped about his or her life.
Do not ask questions that are always asked 🤫
Your guests are probably fed up of being asked the same questions over and over again… Try to avoid them, and start your interview directly where it is important and relevant. Again your guests will be thankful and this will have a positive impact on the quality of the conversation you're having with them.
Here you go ! Do not hesitate to save the list of questions at the beginning of this article to have a cheat-sheet, you will be more relaxed with a back-up ! Just keep in mind our do's and don'ts to create your own original questions and you are now equipped for your next interview-style podcast.
We can't wait to hear your next podcast !
Ready to try Ausha? 🚀
You don't have to jungle multiple platforms to power your podcast anymore.
Access all our distribution, communication and analysis tools in one place.
14-day trial • No credit card • No commitment