Do you feel like your podcast isn't being acknowledged by any of the listening platforms like Spotify?
Well don't worry because if you keep reading you will find everything you need to know to be able to catch the eye of Spotify! 👀
All podcasters have the same dream: to open up Spotify and see their podcast at the top of the charts, or being featured as one of the best episodes of the week.
Well now that dream can become a reality, and you don't need luck, money, or magic! 🍀💰🪄
All the categories and playlists with featured podcasts are managed by podcast curators, who listen to more than 20 hours of podcasts per week to see who they think should be featured.
So you need to make it your goal to appeal to them, because after all, your fate is in their hands.
Basically, the featured playlists and pages are created to make it easier for listeners to find good content faster, and to simplify their listening experience. 🎧
With a giant existing podcast library on Spotify, and at least two podcasts launching every minute in the world, the amount of content is huge! 🤯
So these podcast curators organize the content for you to help you navigate through it all. 🗺️
How are the podcasts selected?
The podcast curators are always on the lookout for new shows to be featured, and they aren't just looking on Spotify to find them…
They are reading press releases, searching social media, scanning podcast newsletters, and even looking over pitches from creators. 🧐
So make sure that you have all those together and that you update them often to ensure you can be spotted!
10 Qualities of a podcast that are important to Spotify:
There's no precise rubric with defined criteria for how Spotify chooses the podcast it wants to feature, but there do seem to be some qualities that they are more receptive towards…
The hook: grab the listener's attention within the first few seconds to make sure that they keep listening. 🪝
The format: make sure that your show is informative but also entertaining.
Authenticity: make sure that your show is true to you and that it includes others in the process.
The conversations: they like shows that provoke passionate discussions and enlighten listeners.
Regularity: make sure to release your content regularly to show you're really invested. 🗓️
Surprises: have surprises in your episodes to make sure your listeners keep coming back.
Personality: the host needs to have a relatable personality and give off good energy. 💡
The subjects: Have diversifying subjects that can allow you to reach different audiences.
Confidence: listening should not be interrupted by technical problems.
Experimental formats: such as audio fiction for example.
If you have all (or most) of these qualities in your podcast, it's more likely that Spotify will notice your show, and then you could be featured! 🤩
Market your podcast
Having a real promotional strategy in place can give you an advantage over other podcasters.
It usually means that you have more content out there, and that you're actively trying to promote your podcast's visibility.
This looks good to Spotify for two reasons:
They are more likely to find your podcast if you've been marketing it a lot.
It shows that you're really invested in your show and that you want it to grow.
Don't hesitate to publish all types of content surrounding your podcast, including snackable content. 🍿
This means that you take your podcast episode as your main content and develop other content from it, for example: social media posts or video clips for Youtube. 🖥️
If your podcast is hosted on Ausha you can use our Social Media Manager which lets you schedule posts on social media.
When you're posting you can directly mention Spotify Podcasts in a tweet for example, to give them a little poke to check out your podcast. 👈
Extra tips
Make sure that your podcast cover is relevant to your show, and visually appealing so that it can catch the eye of Spotify. 🖼️
Be sure that the category that you choose for your podcast is accurate because you don't want to mislead your listeners, causing them to turn it off… Spotify will notice this misrepresentation too if they go to listen to your show.
Be patient
So your podcast has been out for some time now, but you still haven't been featured on Spotify. Don't lose hope! 💪
There is so much content that the curators need to go through, so be patient.
Maybe they don't have a specific category that matches your show perfectly. But it doesn't mean they won't make one in the future. 🔮
Or it could just be a question of timing. 🕰️ Maybe they are keeping an eye on your show and monitoring its evolution.
Then, as you grow your podcast and the quality improves, bam! They could feature you.
So fingers crossed for you that you're already on their radar. 🤞
Use Ausha to help you 💜
Follow your statistics on Ausha to let you keep track of your number of downloads to see how your show is growing. 📈
And as I mentioned before, the Social Media Manager will be a game-changer for your podcast.
There, you can schedule posts, saving you so much time so that you can get back to creating new content! 🥳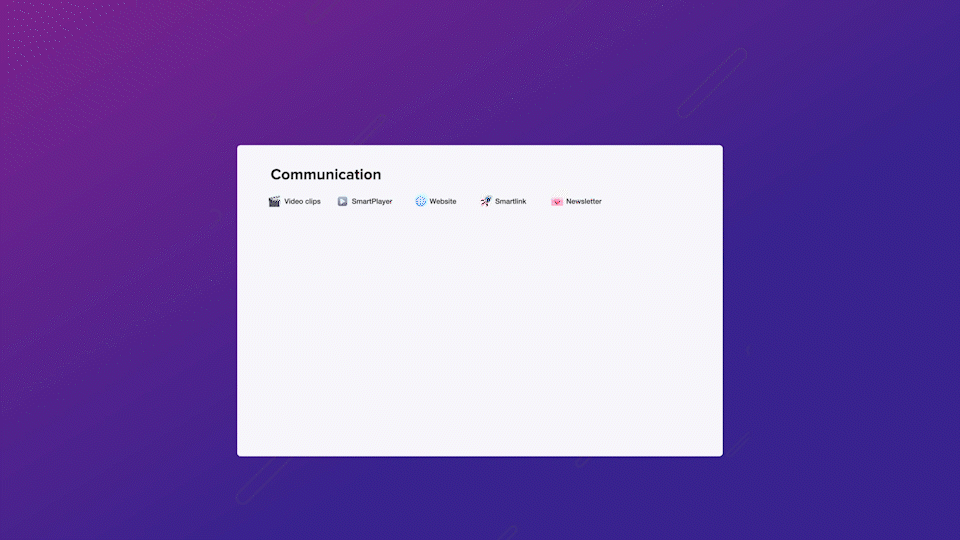 In summary
There are a lot of steps to take into consideration when you are trying to catch the eye of Spotify.
If you follow them as best you can, it's more likely that your show will be featured on Spotify which is a huge step for your podcast's visibility.
So get out there and make it happen! I hope to see your show featured on Spotify in the future!
Independents
professionals
Launch your podcast with Ausha
All-in-one platform to easily launch and grow your podcast.
Start for Free