How can you make potential listeners who happen to come across your program want to press play? And how can you make your brand-new episode appeal to the eyes (and, most importantly, the ears) of those already familiar with your podcast?
Two years ago, we gave you the ability to generate a video clip as a way of dealing with this challenge. We were one of the first platforms to offer users the possibility of creating a 30-second video. In addition to using this feature, some of you were also using third party tools that required you to create an account and upload your audio file in order to create a new video.
At Ausha, we really enjoy making life easier for you, and because your comments and suggestions very often form the basis of the innovations we introduce, we are delighted to be able to today present our new Video Clip Generator! 🥳
What's new in the new Video Clip Generator?
1. Adapt the video clip to match your podcast ✨
Background image, video title, audio wave colors, length of the extract (up to 60 seconds rather than 30) – you can now completely customize your videos without the need to use multiple editing tools. From today, you'll be able to do all this (and plenty more) directly from the Ausha platform.
Customizing your video clip and incorporating it into your communication strategy strengthens your podcast's identity and helps make your program memorable to listeners, which, essentially, is the aim you're trying to achieve.
And with their beautiful audio waves, video clips constitute aesthetically pleasing content perfect for social networks, thus doing justice to the hours you've spent recording and editing your podcast. Why deny yourself these advantages?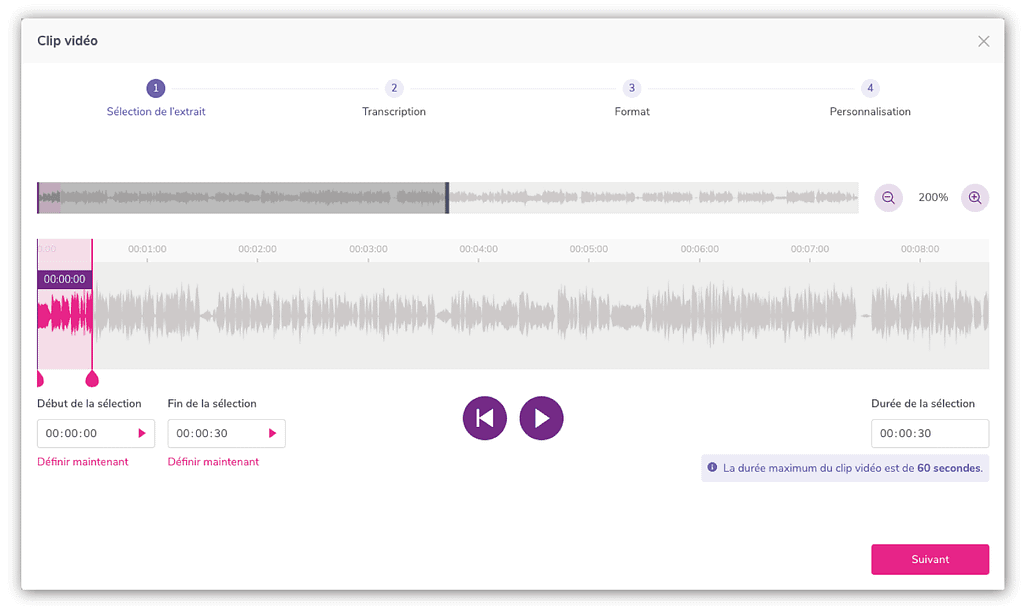 2. Add automatic transcriptions to your video extracts ✏️
Additional major new feature: automatic transcription! You can now automatically generate subtitles for the extracts from your episodes and edit them however you like.
This new tool puts an end to transcribing by hand: we do it all for you! You'll be able to capture the attention of your audience, even if they're browsing social media with the sound off.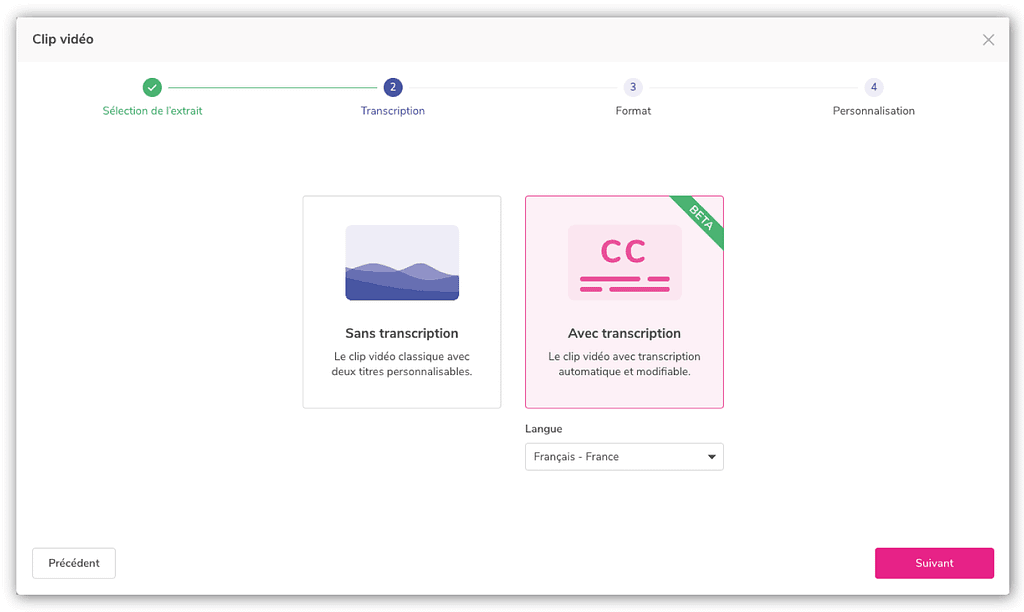 3. Generate your video clips in multiple different formats 📱
You will very soon be able to download your video extracts in multiple different formats suitable for use on all the various social networks: square for Instagram, horizontal for Facebook and LinkedIn, and vertical for stories.
And the cherry on the top? You can now retrieve video clips on your smartphone in just seconds by simply scanning a QR code. Easy as ABC!
How does the video clip generator work?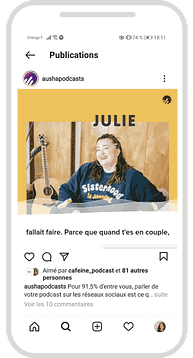 As with the current version of the clip generator, you can generate your video when you upload your new episode to Ausha, or even come back to it later by clicking "edit your episode".
Each month, you get a set number of video clip creation credits to use, which will vary depending on your subscription. You can generate 4 per month and per program if you have the Launch option, 12 if you have the Boost option, and 24 if you have the Supersonic option.
As you will have realized, this new customizable video clip generator means you can now achieve your awareness building objectives and make your podcast more visible to your target audience using just a single tool: Ausha.
Furthermore, and again with the aim of helping you boost the success of your podcast, our team has also been working on further new innovations designed to help you achieve both your retention and analytical objectives, namely social media planning and brand new advanced statistics.
See our Keynote presentation
product
Recognition
Launch your podcast with Ausha
All-in-one platform to easily launch and grow your podcast.
Start for Free