When you know how to create and use snackable content you can increase the visibility of your podcast and grow your audience.
What is snackable content? 🍿
Snackable content is micro-content that branches off of your main content (your podcast) that you can share with your audience in between the release of your episodes.
It's meant to be lighter content that is easy for your listeners to consume and share.
Think of it as something they can snack on while they wait for a new episode… hmm it's almost like someone's thought of this before? 😉
Snackable content is used in the hopes that those that see it will share it on their own social media. 📱
It's also used so that those who read it will want to check out your main content, AKA your podcast episode.
Snackable content should be concise, but invoke emotion that leads to interest in your main content.
You want to make sure that snackable content is something that people don't skip over when they see it. 🚫
But it should be easy to consume, so they have no reason to pass it by!
There is also Garyvee's reverse pyramid that shows this idea well:
Why do you need snackable content?
If you want to increase the visibility of your podcast and try to gain more listeners, a snackable content strategy is a must!
There is so much content out there today to be consumed that snackable content is great because it's short and can keep the attention of the viewer.
We've all been there, where we just want to see some fun content on social media that doesn't take too much time or energy to consume…
Enter: snackable content!
Snackable content is necessary to keep your audience interested, especially in between the release of your new podcast episodes.
It's also great for growing your audience, because as I mentioned, snackable content should be quick and easy to consume and share! 🤗
And the ultimate goal is for those that find your snackable content, to be so interested that they listen to your podcast episode. Which may seem like a stretch at first, so let me explain a bit…
For example, if you post a piece of snackable content about your podcast on Instagram, and one of your followers really enjoyed how light and entertaining it was, they may share it on their story. 📱
Then, someone that follows them might see it and be interested to check out that piece of snackable content. 👥
And because they enjoyed your snackable content so much, they decided to listen to your podcast! 🎧
Mission accomplished! 🚀
How can you use snackable content?
Snackable content can be used to grow your podcast's visibility and make sure that you are gaining more and more listeners. 📈
Snackable content should be easy to digest, and not take up too much of the viewer's time. ⌛
So you'll want to use it in places where it can be found and shared easily and also where it's common to post short and to-the-point content…
And you may have guessed it, social media is THE best place to post snackable content. 🥨
It's very common to see short and engaging posts on social media, which is perfect for snackable content.
It's also good because you can post often, 🗓️ which is important when promoting your podcast.
And it couldn't be any easier to do so with the Social Media Manager on Ausha.
There, you can schedule posts on Instagram, Twitter, Facebook, and LinkedIn.
Let's say that you release new podcast episodes every two weeks. ✌️
That's two weeks that go by that your audience doesn't hear from you… unless you release snackable content!
So be sure to publish snackable content every few days to make sure that your followers don't forget about you! 👍
This is also great for marketing your podcast and promoting it on social media.
Make sure that you include various types of snackable content when you post.
The content that you post can include teasers and sneak peeks for your future episodes, to get your listeners excited for what's to come next! 🤩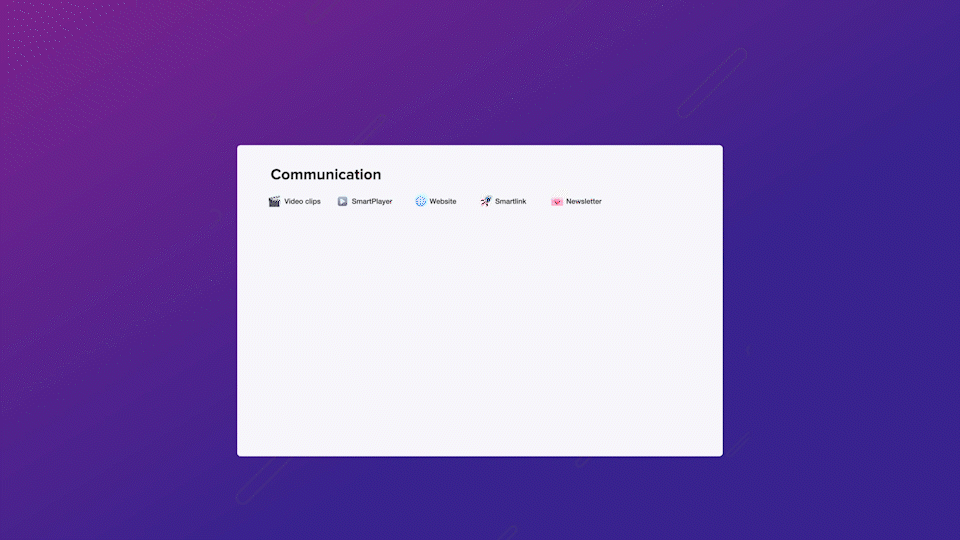 Create video clips on Ausha
On Ausha, you can use the Video Clip generator that will help you create all different clips that are perfect as snackable content. 💪
Basically, you just need to go to the Video Clips tab on the Ausha platform and choose which episode you want to make a clip for.
Then edit the audio so that it's the length that you want, which will depend on where you want to post the video clip.
After you have chosen the length you can choose whether or not you want subtitles and the format of your video. 🎬
The Ausha platform offers horizontal, square, and stories format.
The horizontal is great for LinkedIn or longer clips, while the square and stories format are perfect for Instagram! 🤩
Examples of snackable content:
Graphics with quotes from your next show
Memes that relate to your show
Infographics about your show
Gifs that can be of you in the studio or editing your podcast, etc.
Photos – Instagram or Facebook stories
Short videos – Instagram Reels
Audiogram – Twitter
Interactive content – polls, surveys, Q & A
To wrap things up: 🌯
A snackable content strategy is a must for anyone trying to grow their podcast.
There can be so much added visibility to your show when you have more content to release in between your podcast episodes. 👀
Snackable content should be easy to consume, and should relate directly to your main content (your podcast episode).
By having snackable content, you can keep up the relationship with your listeners, and have them share the content with their followers which can lead to a larger audience. 😁
Independents
professionals
Launch your podcast with Ausha
All-in-one platform to easily launch and grow your podcast.
Start for Free