It's summer, time to relax and chill, but you still have to release podcast episodes! Or not? Maybe you should consider a podcast break…
It's not always clear if you should take a podcast break, because as we've said, one of the keys to success for any show is maintaining regularity, and well, taking a break from your show is just the opposite! 🤯
But, if you plan ahead and take a break that you're well prepared for, it can make all the difference, and your audience won't forget about you! 🥰
Do I need a podcast break?
If you feel like you're in the groove and don't want to take a podcast break, don't!
There's no rule that says you have to, and if you don't feel like you need it, that's great! 😁
One of the perks if you don't take a podcast break for the summer is that you could have more visibility on social media, as other podcasters are recording shows and posting less on their pages. 📱
So it can be a good time to win over the hearts of a new audience! Enjoy it if you can!
What if I decide to take a podcast break later on down the road? 🛣️
If later on, you decide that you are in fact tired and could use a break, do it!
It's better to stop for a short time and refresh, than to get too tired and lose the quality of your show. 😴
The objective is to not give up your show, and if you keep creating shows that you don't want to, eventually you'll give up.
But just make sure that you give your audience a fair warning when you do decide to take a podcast break. 📣
So lay down the groundwork, and tell them in your last episode that you're taking a break for a certain amount of time.
Try to give them an average time of when you'll be back so that they can keep an eye (or ear), out for your new episode. 👂
And avoid taking a podcast break on a quick whim, and tell your audience ahead of time, in your last episode and your newsletter for example.
That way they aren't waiting around for your new episode that isn't coming for a while.
How can I stay active with my show during my podcast break? 🏃‍♀️
There are three techniques that you can use to keep up with your show during your podcast break to make sure that your audience doesn't forget about you.
Technique number 1:
Programming your episodes and your posts on social media is the first way to stay active with your show.
With this technique, if you plan enough in advance, you can take a vacation for a few weeks without your audience even noticing you're tanning on a beach somewhere. 🏖️
On Ausha you can program the publication of your episodes along with your posts on social media.
You can schedule your episodes to be released on your normal schedule, as long as you have the audio file uploaded and everything prepared ahead of time. 🗓️
And with the Social Media Manager on Ausha you can schedule your social media posts on Instagram, Facebook, Twitter, and LinkedIn so that they are posted when your new episode is released!
So I advise you to prepare three or four episodes in advance and schedule them to be released over the next few weeks while you're on vacation.
That way there is no hassle, and you can take your podcast break while still having episodes published for your audience! 💪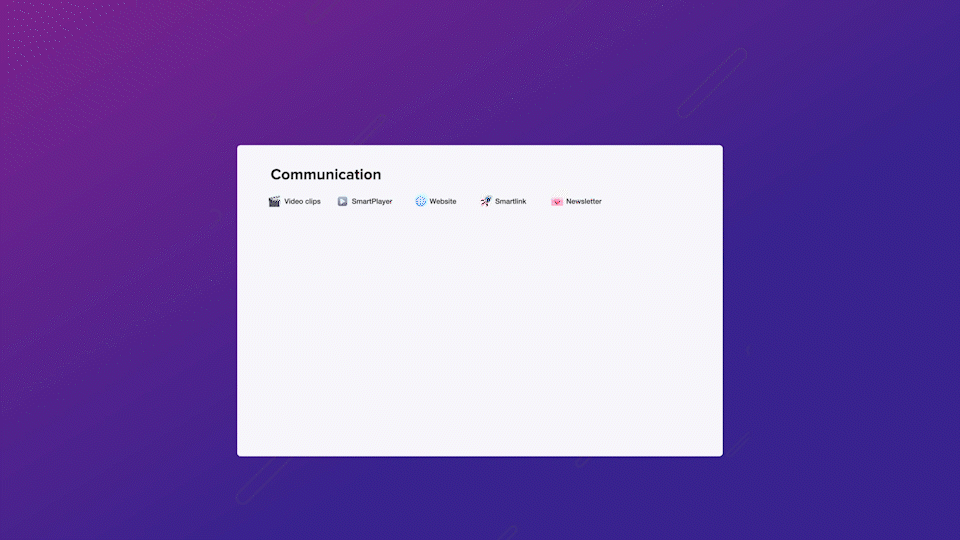 Technique number 2:
Cross-promotion is a great strategy to implement during your podcast break. 🔀
It's when you implement your podcast in another person's show, and they can do the same in your show.
You can do this by adding their RSS feed into your podcast, and vice versa.
This gives each of you the chance to reach a new audience and grow your show, without creating new episodes! 👍
Using cross-promotion during your podcast break ensures that your show is still being listened to, without you having to get off your beach towel. ⛱️ 
Technique number 3:
You can re-push your episodes from the past to try and boost your number of downloads. 📈
In podcasting, the normal thing to do is highlight your newest episode, latest news, or most recent project, but your podcasts from the past are certainly worth being re-pushed again.
This way you don't have to create any new content, and you can still grow your audience.
So while you're waiting in line at the airport to get to your vacation destination, post a quick link to your old episode, you won't regret it! ✈️
And with Ausha you have an automatically generated Smartlink that you can post quickly and easily to save you time and energy. 🔗
Or like I mentioned before, have your posts pre-scheduled on the Social Media Manager and then you won't have to think about it!
Good idea 👍
I think we can all agree that if you subscribe to Ausha, it's a good idea to take a podcast break… it couldn't be any easier with all the features that we offer! 💜
And besides, you deserve a break, that way when you come back you'll be well rested and ready to create new episodes for your audience.
Bad idea 👎
If you don't subscribe to Ausha, it could be more of a challenge for you to enjoy your vacation when you're worried about your listeners forgetting you since you can't schedule posts and episodes to publish…
So I have only one piece of advice to offer you:
Join Ausha! 🥳
That way you can let us make your life easier when it comes to podcasting, and you can take that island vacation you've been waiting for!
To sum up
The decision to take a podcast break is ultimately up to you, and whether you want to or not.
Or maybe if you're just not ready now, but think in a few months it will be better timing. ⌚
It's your show, so you can choose what works best for you!
And don't worry, if you decide to take a podcast break, there's plenty of content for you to check out on the Ausha blog while laying by the pool!
Independents
Launch your podcast with Ausha
All-in-one platform to easily launch and grow your podcast.
Start for Free