A winning bet to grow your podcast audience
76% of podcasters attending my presentation at the Podcast Marketing Summit have never done cross-promotions with other podcasts.
However, 31.3% of French internet users listen to podcast each month. A podcast audience exists in France, and it's growing. We've seen an increase of 5.3 points since 2020, according to the latest Global Audio report from Médiamétrie, dated May 2021. 🤓
Cross-promotion allows you to promote your show to a qualified audience, since they already listen to podcasts. 🚀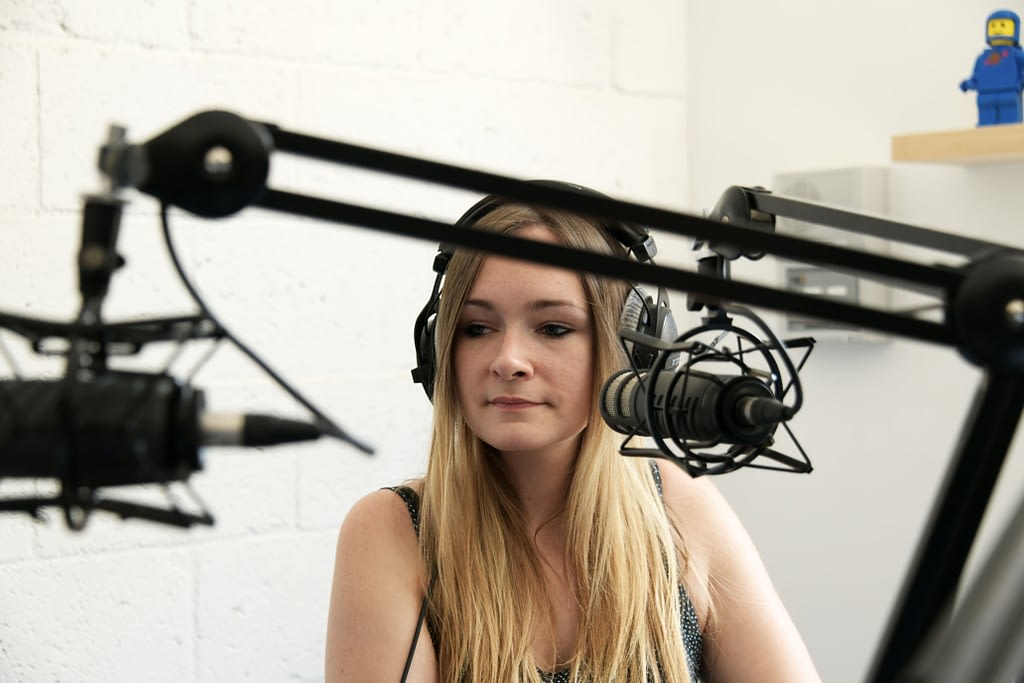 Cross-promotion is a visibility exchange between two podcasts that generally costs nothing. Each host is invited to the other's podcast to promote their show. 🤜 🤛
It's a very common practice among podcasters, since it allows them to tap into an audience that already listens to podcasts in order to acquire new listeners.
There are several types of cross-promotions
The most popular among podcasters is the pre-recorded announcement 📣 narrated by the guest podcast host introducing their show. It can also be a conversation in the form of a mini interview between the two hosts for more interactivity. 🎙️ You can run this promotional piece at a specific period of time at the beginning (pre-roll) and/or the end of the episodes (post-roll).
Another way to do cross-promotions between podcasters is to include an episode of the sponsored podcast in your own feed. To give you an idea, check out the Basilic podcast. Jeane, the host of Basilic, decided to broadcast some episodes of her favorite podcasts over the summer.
How to find the right podcast for a cross-promotion
To help you find the ideal partner, keep the following in mind:
The size of the audience 💪: Do you have similar sized audiences? In other words, are the number of monthly listeners the same? When one of the two podcasts has a larger audience, there may be an interest if the more "niche" audience is specialized and engaged. If not, you could make it a paid partnership.
The content of your podcast✨: Are the content and themes similar? Do you have audiences with a common interest? For example, cross-promotional transactions could be envisioned between a podcast dealing with politics and another one dealing with democracy.
---
My additional advice: To find podcasts with similar audiences, use the Podcast Audience Graph tool. All podcasts available on Apple Podcasts are referenced. You'll most likely find yours!
---
How to begin a cross-promotional transaction
When you find your partner podcast, I would advise you to agree upfront on a broadcast duration and/or reaching a certain number of impressions, even if the promo swap is free.
Once you've agreed, you can proceed to recording your messages. 🎙️
Two options are available to you: conducting a mini interview with the host of the other podcast or just recording yourself.
In any case, keep in mind that you're addressing another audience besides your own. 👋 Highlight two or three key pieces of information and a call-to-action encouraging future listeners to check out your podcast. 😁
Always be consistent with the tone, format and style of the program that will be airing the campaign. I suggest recording a specific message for each podcast.
For more visibility, don't hesitate to couple this cross-promotional campaign with publications on social networks and/or your newsletter. 🚀
How to measure the results of your transaction
When it's all said and done, conduct a review of your communication campaign. Consider metrics such as number of listens, number of unique listeners, new subscribers, etc.
Also, to see if the cross-promotional campaign is having an impact on your audience, run it on its own. In other words, apart from any other communication. 📈
You can also observe your listeners to see what they thought of it. Pay attention to the messages received during the campaign broadcast on your social networks as well as on platforms like Apple Podcasts. 🥰
If it's been mutually beneficial, feel free to schedule a new campaign in the months following.
Add cross-promotion to your audience development strategy.
In conclusion, cross-promotion is a useful tool employed by many podcasters in the United States, Great Britain and France… It's a method that has proven its effectiveness in increasing the visibility of your podcast and growing your audience.
Don't underestimate power of your peers' recommendations on their audiences. Word of mouth is one of the main drivers for discovering podcasts. People are more willing to listen to a new program if it was recommended by someone they trust, and this is especially true if it's the host of their favorite podcast. 🤝
–
After working for five years in digital communication, Clementine Roux now assists podcasters in developing their audiences, using their voices on social networks and monetization.