So you've made a podcast… that's so exciting! But now you need to promote it if you want people to listen to it! Using video content to promote your podcast is a great way to find new listeners and grow your audience. 📈
What is video content for your podcast?
Video content for your podcast is any sort of video that you have created that has to do with your podcast show. 🎥
For example:
Social media posts
Reels
Stories
Youtube videos
Teaser clips
Trailer
Highlights
Behind the scenes clips
Social media posts are probably the most common type of video content… well that and Youtube videos, but we'll come back to that.
Nowadays, social media has so many options for video content that you can share to promote your podcast. 📱
The first and main one is to post a video of you recording your podcast. 📹
You could post a teaser to get the attention of your audience so that they can look forward to your new video that is coming out. 🙈
Another option is to create reels or stories for Instagram and Facebook. These allow you to share very short pieces of content and share them quickly and conveniently. 👌
Behind the scenes clips are also great content for your stories or reels that you can use to promote your podcast.
You can also create trailers if you have a new episode or a new show coming out that can give a preview to what it will be about.
Highlight videos are also a fan favorite, showing clips of you laughing with your guests or a quick blooper from the recording process.
Why create video content? 🤔
Creating video content to promote your podcast is important because it gives you more content that you can share with your current audience or that could be shared with potential future listeners.
You can reach a new and larger audience this way too! 🤗
For example, if you post your video content on Youtube you can reach those that watch Youtube but don't necessarily listen to podcasts… growing your audience.
Video content is also seen as more engaging content, than simply a picture that you could post of you in the studio. 🖼️
Therefore you're creating more value-added content, something else that your audience will appreciate and that will promote your podcast.
Video content for your podcast is more interactive than pictures and written content too.
For example, an Instagram Live so that your viewers can ask questions or make comments directly to you. 🎙️
When you have more interactive content it helps establish a stronger connection with your audience, which will help your podcast grow because they may be more inclined to share your content with their friends!
Video content also greatly improves your SEO. ☝️
Just in case you don't know, SEO stands for Search Engine Optimization. The better your SEO, the higher you will appear in Google's search results.
How to create video content?
There are many ways that you can create video content:
Record your podcast recording process with a camera. 📹
This can be used on social media, on your website, in your newsletter, or on Youtube.
So many uses, why would you not do it!
Create teasers, trailers, and highlight videos for your social media or your website. 🎞️
This content is usually going to be shorter than the main video content that you can create.
Create Youtube videos. 💻
The Youtube videos that you create to promote your podcast could be longer than the clips that you create for social media.
You can simply post the audio file of your podcast with some added waveforms and transcriptions to make it look nice (more on that later).
There is such a large audience on Youtube, it's the perfect place to promote your podcast. 📍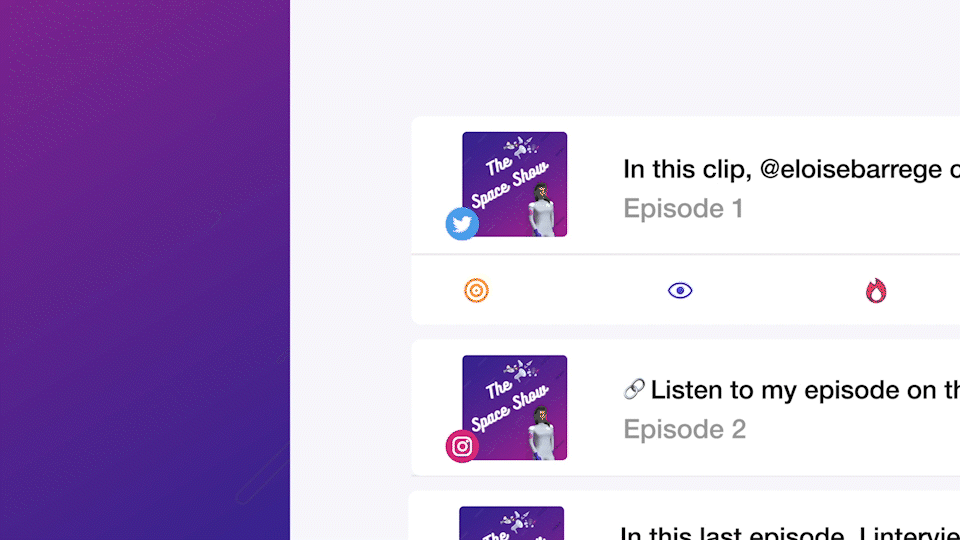 Where can you use the video content that you created to promote your podcast?
Where to begin… there are so many different options:
Instagram, Twitter, and Facebook – Great for reels, stories, posts, and short fun video content.
If you have guests on your podcast you can ask them to post or share the video content to promote your podcast.
LinkedIn – Good for a bit longer content that is more business-oriented. 💼
If you are a guest on another podcast, ask them to tag you in any video content so you can share it on your page as well!
TikTok – The newest up and coming video-posting platform. Here you can post videos to promote your podcast that have to do with recent trends or dances on the app. 💃
Podcast website – Here you can post any content you want… it's your site! It can be long, short, fun, or business-oriented so take advantage of the fact you can get more creative here! 🖥️
Your podcast website is also a great place to post special content for your faithful listeners and subscribers so that they can get to know you better.
Newsletter – You can send info about your new video content in your newsletter so that your subscribers never miss any of your new content, audio, written, or video! 💌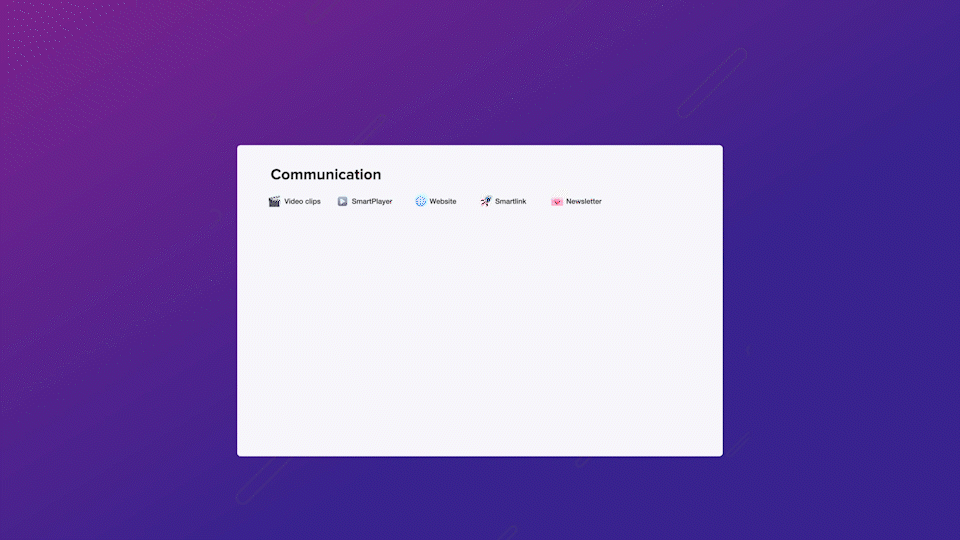 How can Ausha help you create video content to promote your podcast?
Ausha has many features on their platform, especially in the Social Media Manager that can help you create video content to promote your podcast:
With the video clips generator you can upload your audio file and Ausha will automatically create a video clip for you.
You can choose if you want to have a horizontal, vertical, or stories style format (perfect for all your video content needs!)
You can then schedule posts within the Social Media Manager on Ausha to your Instagram, LinkedIn, Facebook, and Twitter.
When you generate the video you can add a transcription and waveforms so that your video is ready for Youtube.
The transcription is helpful for your SEO so that there is more written content for Google to search through. 📝
The waveforms make your video more interactive so that it's not just a plain picture when you post your audio file on Youtube. 🌊
From the Ausha platform you can upload your video clip directly to Youtube, saving you so much time! ⏳
You can then use all this new video content to promote your podcast!
To sum up:
There are many ways that you can use video content to promote your podcast.
Ausha's platform makes it so easy for you to create the video content that you want, and even helps you share it! 💜
Independents
professionals