Whether you just had the idea to start a podcast, you're about to release the first episode, or you're on your second season, knowing how to use Twitter to promote your podcast will be super helpful! 😃
Why use Twitter to promote your podcast?
People go to Twitter when they want to get brand new, hot-off-the-press news. 📰
And while you're maybe thinking that your podcast announcement isn't exactly on the same caliber as a breaking news story about some celebrity, for your followers and loyal listeners it will be exciting to hear what you have to say.
This is why posting time-sensitive information is a good idea on Twitter. For example if you release a bonus episode that you want your followers to see. 👀
Twitter has many features that you can use before, during, or after launching your podcast.
This makes it an essential tool when promoting your podcast. ✅
How to use Twitter to promote your podcast before it's launched ?
The many features on Twitter make it very useful when promoting your podcast in all stages.
Even before you launch your podcast, there are helpful tools on Twitter that you can take advantage of to promote your podcast.
For example, you can post a short podcast trailer or teaser clip to try and encourage people to listen to your show when it's released. 🎞️ 
If you don't have any video content to share you can post an audiogram to give a taste of what's to come in your new show!
Next, you can tweet a short background of the podcast host with a brief introduction to the show and what it's about. 🎙️
The thing to remember with Twitter is that it's very common and easy to retweet a post, so make sure that your content is something that people will want to retweet.
Meaning that you should make it funny, engaging, or entertaining. Just make sure that it represents the tone and subject of your show.
One hint: take advantage of the large use of hashtags on Twitter. #️⃣ 
Create a hashtag for your show that you will use for all the posts that you make. That way you can keep track of where your show is being talked about, whether it's by you, a guest, or a fan!
Just be sure to check which hashtags are already in use and find one that is unique and also relates to your show so people know what it is.
How to use Twitter to promote your podcast while launching? 🚀
So you've released a few shows, and you want to grow your number of listeners even more…
Well, Twitter offers many features that can help you with this:
For example, in between episodes you can post a tweet about who your next guest will be. 🤷‍♀️
Give a short background, tag them so they will see it, and hope that they repost it so their followers will also get to discover your podcast.
You can do the same thing when you use cross-promotion.
This is when you join with another podcast that has a similar theme to try and grow both of your networks. 
By tagging each other it gives you both the opportunity to retweet it and share it with your respective communities. 🏘
Something fun you could try in between episodes, is to post a poll that can engage your followers.
You could ask them for example, what they think you will talk about next or ask them what they want your next episode to be about. Or you could ask them for feedback on your previous episode. 🗣️
Replying in the comments is a great way to show that you value their answers and the interaction is great for growing your audience and promoting your podcast.
Spaces is another great feature on Twitter where you can start a conversation with your followers to increase engagement. 📈
Within the Space you can allow those with you to join in on the conversation by granting them microphone access or you can use the Space to simply talk about your podcast on your own.
It's great for collaborating with other podcasters or guests that you may have featured in your show, to give your audiences a bit of a preview to spark their interest. 💥
Tweeting quotes from yourself or your guests in upcoming episodes, either in the form of text or an image, can be a great way to make your audience intrigued.
Real-time photos and videos of you, either in the studio recording your next episode, or at home editing on your computer, give your followers a glimpse into your podcasting life. 🤓
It's easy content to post, on your own time, that can promote your podcast by showing an insight into how your podcast is made.
How to use Twitter to promote your podcast after the show has ended?
So your show has ended… Now what?
No need to worry, you can still promote your podcast on Twitter in many ways. 👌
The first is to look back on your favorite episodes to see how you can retweet about them.
You could simply go back to an old post and add a comment, bringing your post back into your followers' feeds.
And find new reasons why you could retweet an old episode.
For example, in one of your episodes from last season, maybe you talked about flags. 🇺🇸
Well, on Flag Day, mention that you are celebrating by listening to your favorite podcast episode about flags… you get the idea. 💡
Another way is to use Twitter Moments.
This is where you can accumulate stories during the course of your show and compile them into one long "Moment".
Then you can post this saying how much fun you had creating and launching your latest show and that you can't wait for season two… at least we hope. 🤞
Finally, because Twitter is known for having the most up-to-date information, it's a great place to post about any events or podcasting tours that you may be attending.
Whether you will be speaking or simply attending as a guest, you can inform your followers about it to promote your podcast.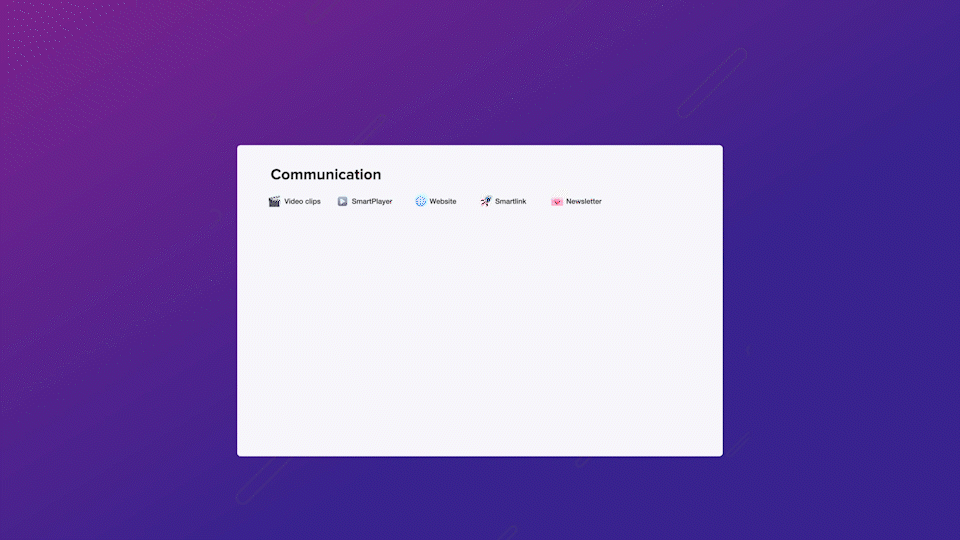 How can Ausha help you use Twitter to promote your podcast? 💜
One of the best things about using Ausha as your podcast host is the Social Media Manager.
There, you can schedule posts on all your social media pages for your podcast, including Twitter.
This saves you time because you won't have to create all the posts for all the platforms in real-time, but can instead plan them when you have a chance and then not have to worry! 🙂
This is great if you are really into using social media to promote your podcast (which you should be, by the way).
Another feature that Ausha offers is being able to upload your live Twitter feed directly onto your podcast website. 🖥️
What this means is that when Ausha generates your podcast website for you, you have the option to embed your live Twitter feed.
How great! So when you have traffic on your website, they can see your live Twitter feed and then follow you on Twitter. 🐦
This is also beneficial in case you don't update your website as often as your Twitter, because it will still allow your website visitors to get the new information straight from your site, through your live Twitter feed.
The Smartlink that Ausha offers is perfect for Twitter. 🔗
You can simply post the link in a tweet so that people can go directly to your episodes and give them a listen! 👂
This is perfect when you want to reference a specific episode in your tweet, and can promote your podcast and increase your number of downloads.
To conclude:
Take advantage of all the ways that Twitter can help you promote your podcast.
For example, the Twitter Moments and Spaces. Also the use of hashtags and Twitter polls. 📊
And let Ausha help you promote your podcast with Twitter through the Social Media Manager and the embedded Twitter feed on your website. 😎
Independents
professionals
Launch your podcast with Ausha
All-in-one platform to easily launch and grow your podcast.
Start for Free