But how do you create an Instagram account that's consistent with your podcast? Clémentine Roux, Podcast Marketing Consultant, explains it all in this article with her 10 tips. 🤓
Instagram: the ideal place for promoting your podcast
According to the latest study from the Havas Group's CSA Research Institute, The French and Native Podcasts (2020), 82% of podcast listeners check Instagram on a weekly basis. 📱 This makes this social network the main acquisition channel for listeners.
Instagram allows you to connect to your audience in ways other than simply broadcasting your episodes. You can interact with them directly through messaging and comments. If you use the right keywords, you can reach people who don't know you yet.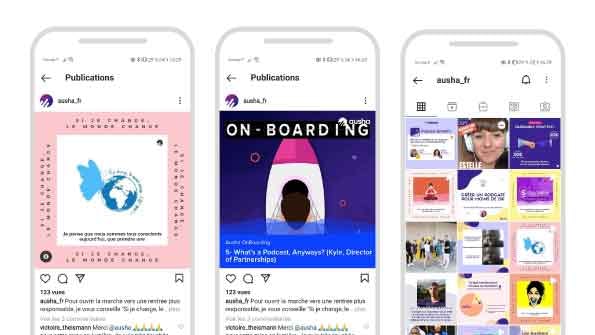 To help you increase your presence on Instagram, here are my ten expert marketing tips 🤓:
🔥 Tip #1: Before you begin, find out from your listeners if they spend time on Instagram and how they use it.
Do they follow accounts related to their interests (fashion, food, cars, travel, bikes, etc.), well-known personalities or media outlets in order to get their news? 🤔
If your listeners don't use Instagram, I would suggest growing your presence on another type of social media instead, such as Facebook, Twitter or LinkedIn. 📱
Instagram is, first and foremost, a visual platform
🔥 Tip #3: Your posts need to visually reflect the editorial line of your podcast.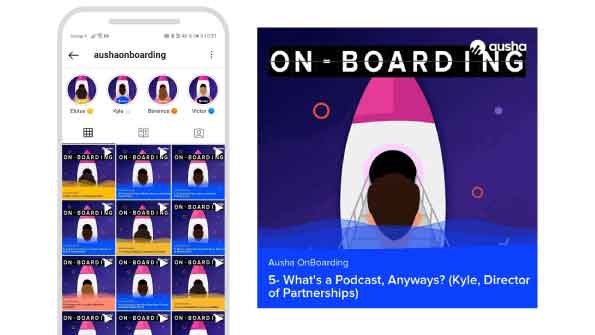 Before setting up your account, you should think about a graphic charter (colors, font, images, etc.) to refer to throughout the creation of your publications. What's important is maintaining visual continuity in your grill as well as in your videos and Stories, etc. 🖼️
Be creative and bold! Don't use too many visuals from image banks. Take photos and highlight yourself. 📷 Photos that include faces (not just selfies) get 38% more likes, according to Sprout. 😎
To learn more about building a brand identity, we've written an article for you.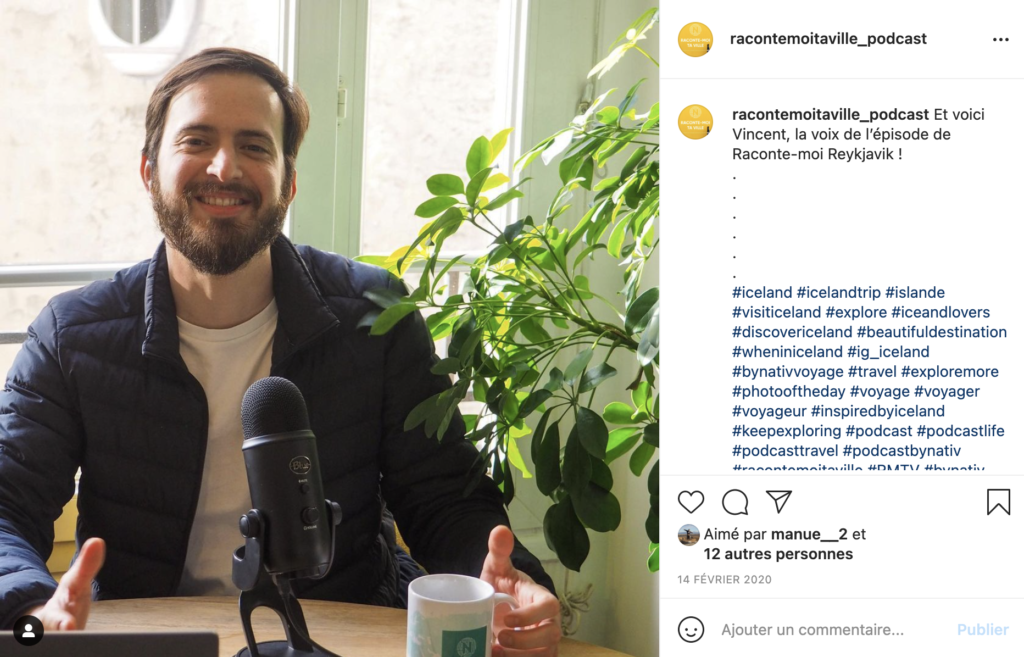 🔥 Tip #3: Communicate a clear message in your bio.
The name in your bio (the short sentence found just below your Instagram handle) is a bit like SEO for Instagram. 📣 It's what allows Instagram to categorize your profile.
A tip: Slip in one or two keywords rather than emojis. This will allow Instagram to recommend your account to people looking for content that's similar to yours. 🚀
The biography (or bio) is also important, not only for discovering your profile, but also for introducing your podcast to people who aren't yet familiar with your show. Space is limited to 150 characters, so make sure you focus on a brief presentation of your podcast: what it's about and who you are.
Finally, don't forget to include your Ausha Smartlink 💜 so people can listen to your podcast in just one click. It's the only place you can insert a clickable line on your Instagram profile, so don't miss this opportunity! 💪
The most important thing is to publish regularly
🔥 Tip #4: Don't set goals that are too ambitious if you can't keep them.
What good is it to post every day if you stop after a week? Start with one or two posts a week with the goal of being consistent. 💪
To help you plan and organize your posts, you should create an editorial calendar. 🗓️ Take time to think about your content in advance, your goals and the message you want to convey. Make sure that your tone and style are consistent on Instagram as well as in your podcast. Prepare and schedule your posts in advance.
By the way, to help you schedule your posts on Instagram, Ausha has created a new feature: Auto sharing.
Auto sharing was already available on Facebook, Twitter and LinkedIn. It's now also available on Instagram. This feature allows you to automatically schedule your posts on Instagram and share your Video Clip or an image whenever a new episode is published. 😃
🔥 Tip #5: Use the 80/20 rule in creating content
Don't take the floor just to announce the release of your new episodes. You can introduce your guests, show the behind-the-scenes of production or share news related to your podcast. Don't just talk about the release of your episodes.
To help, you can apply the 80/20 rule: Post 80% fun, informative, educational, inspirational content and 20% of purely promotional content. 🚀
Leverage all of Instagram's features in order to be referenced by the algorithm
🔥 Tip #6 : Vary the formats
Use all the formats Instagram offers. You should specifically use images not only in your grid, but in carousels, Stories, IGTV videos, lives, Reels, etc. Instagram's algorithm boosts the visibility of accounts that use the latest features (Reels, IGTV, multiple screens in Stories, all the formats that make people spend time on the platform).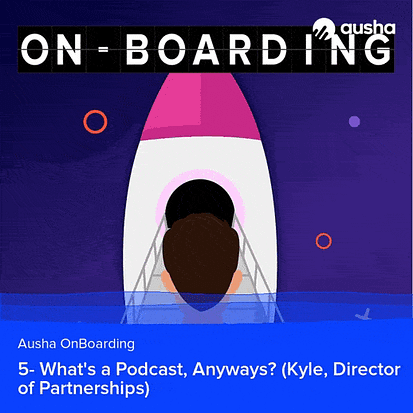 By the way, according to Sprout, posts containing a video have two times more engagement than posts with photos, and posts with carousels have more interaction than posts with just one image.
---
Ausha's little extra: Create a fully customizable video clip of your podcast from the Ausha platform. Add, if you wish, you can create a transcript for your excerpt and automatically publish it on your social networks. 💜
Next, you can choose the format (square, rectangular or story format) of your Video Clip, thus making the most of the Instagram platform. Stay tuned… 🤓
---
🔥 Tip #7: Add a Call to Action (CTA) to the end of each of your posts.
For example, you can encourage your subscribers to "Listen to the latest podcast episode", "Subscribe to the newsletter", "Visit the podcast's website", etc. Each publication is an opportunity to encourage your audience to take action, so remember to include a CTA for each post. 🚀
A word of caution, however: Instagram does not support links other than in the bio. The CTAs that you post should therefore be mostly written prompts and motivations rather than a simple URL. 🔗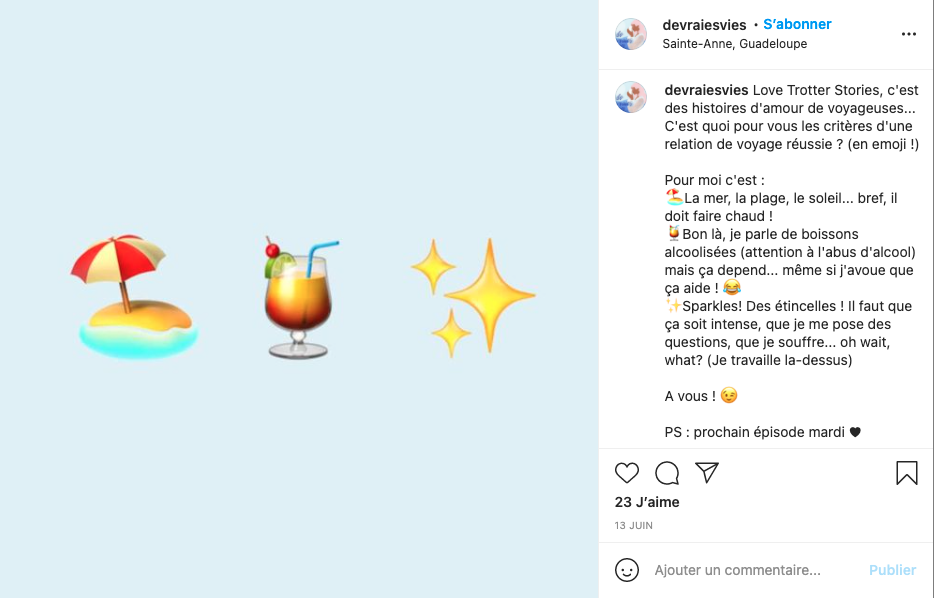 Reference your Instagram profile through the use of hashtags.
🔥 Tip #8: Use relevant hashtags based on your expertise.
Instagram allows you to add hashtags to your posts, making it easier for you to stand out based on user queries. In this way, they can find you if they type in a hashtag you've included beforehand in your post and even subscribe to it to see all posts dealing with the same topic. 😃
To help you choose the right hashtags, you can do some research directly on Instagram to learn which ones are the most used in your area of expertise/key topics/podcast theme. Instagram doesn't allow more than ten hashtags per post. 😎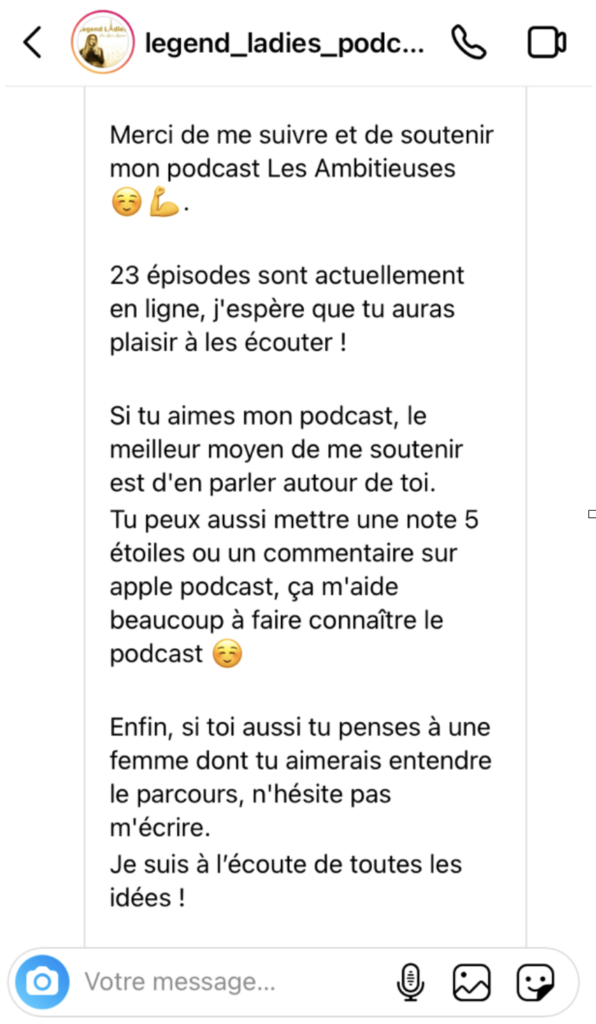 🔥 Tip #9: Encourage discussion and interact with your subscribers
Social media is, by definition, social. You therefore should spend time responding to messages and comments and finding ambassadors to share your podcast on their social media accounts. 🥰
Here are a few ideas: Send a personalized message to all your new subscribers to thank them and invite them to provide feeback on your podcast. Use the "Poll" and "Question" features in Stories, ask questions and encourage your subscribers to respond in the comments. 🚀
There's no secret recipe for growing your Instagram account. It's just trial and error!
🔥 Tip #10: Stop and analyze the performance of your publications on a regular basis.
Follow in real time the number of impressions, comments, shares and saving of posts. Calculate the engagement levels of your posts, the growth of your subscriber base and increases in subscribers after a specific post.
This allows you to quickly identify tops 👍 and flops 👎 and adapt your communication strategy.
To summarize, Instagram is very useful in promoting your podcast for several reasons:
Creating content is easy on Instagram 🔥
Thanks to the "Poll" and "Question" features in Stories, you can question your followers directly and have them participate in the creation of some of your episodes.
The guests you host are usually on Instagram. Ask them to share the episode on their accounts 🤜 🤛
Use inspiring images to retain your listeners' attention 🖼️
Word of mouth is multiplied when a listener shares an episode on their Instagram account 👂
Share other information that's not necessarily related to your podcast 🤓
Stay connected with your audience and interact with them directly through messages 😘
Recognition