You may make the best podcast in the world, with a perfect production and a universal theme that will please everyone, if you don't broadcast it on all the podcast directories, if you don't make it visible on your social media and if you don't optimize your SEO on Google, then you can only hope to get a handful of listenings… including your mother and her neighbor. 👩 👵
And to avoid that (even if the neighbor is really nice), we will detail 3 steps to boost the visibility of your podcast.
All apps or nothing!
Distributing your podcast on all the listening platforms will not cost you more than distributing it on only one of the platforms. So, why not do it? It's the first step towards the discoverability of your podcast. 💪
If Apple Podcasts and Spotify are now the two largest podcast catalogs in the world, many other players have joined them on the market such as Pandora, Stitcher, Breaker, TuneIn, Google Podcasts, etc. 🪐
Depending on the devices on which your listeners listen to their podcasts, the platform may be different. For example, if you have an Apple smartphone, you'll probably go to Apple Podcasts. If you use an Android smartphone, you don't have an application installed by default. Anyway, you get the problem: it would be a shame to settle for a single listening platform and deprive yourself of a part of your audience.
The host you have chosen for your podcast helps you to distribute it on podcast directories by sending your RSS feed more or less automatically to a maximum of apps. So, take advantage of it!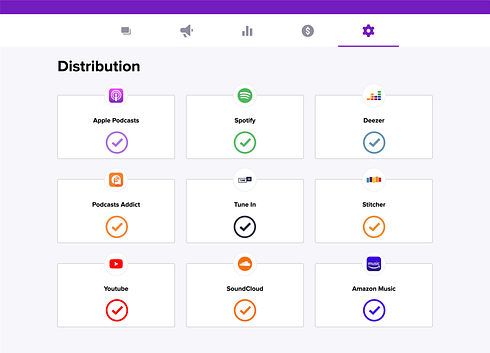 The wonderful world of social networks
To make your podcast visible everywhere, you should not underestimate the power of social media. And this is our second tip to boost the discoverability of your podcast. Do you remember the last time you discovered a new podcast? 50% of the time, it is thanks to social media! 📱
Point made. 😉 If there's one place to be in order to reach your potential future listeners, it's on Instagram, Twitter, Facebook and Linkedin.
I know, I know! You're going to tell us that you don't know what to publish on your social media and that you don't really see the point. But think again! Your podcast episode is the backbone of all your content. From a single episode, you can get a lot of content, which is called snacking content (yup, no kidding…). 🧀 🍕 🥪
Photos of your guests, inspirational quotes from your episodes, an infographic, a carousel of great ideas to remember: the possibilities are endless! It's up to you to use your imagination.
---
Find out 6 ways to reuse the content of your podcast with our dedicated article.
---
I don't know about you, but we also strongly believe in the power of video 🎬 to make your future listeners want to listen to your podcast. A short clip of a few seconds with a clean picture (like the thumbnail of your show or episode for example), nice little waves that move with the sound and the title of your episode clearly displayed and boom : here is a perfect teaser for your new episode!
If you are visible on all listening platforms and on the main social media: you're already putting a lot of chances on your side to boost your listenings.
But that's not quite enough. 🚀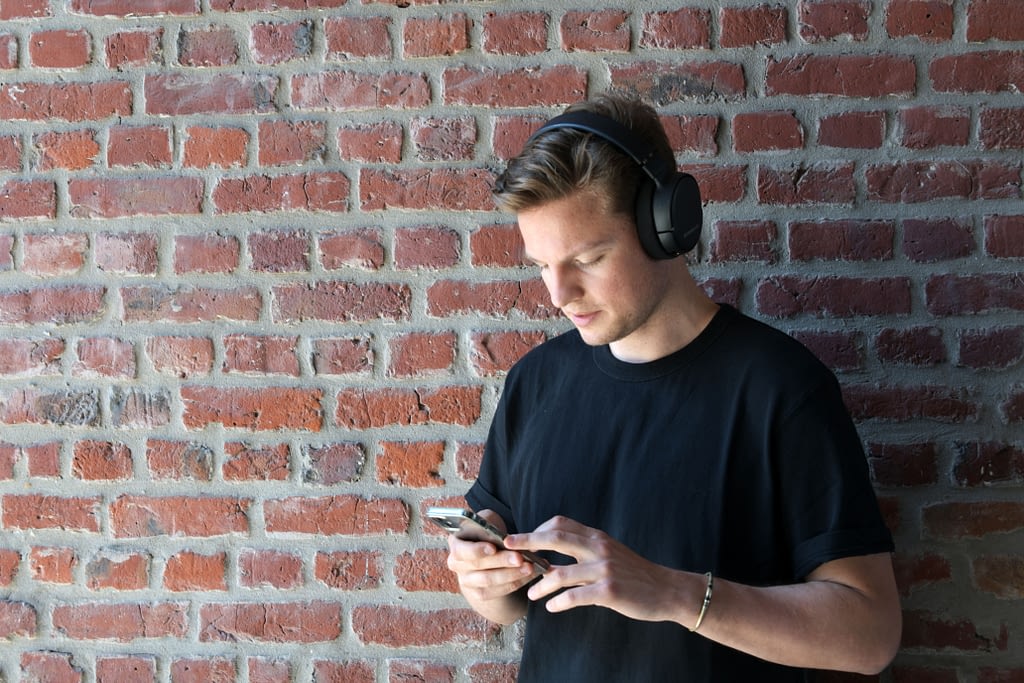 Google, the master of referencing
Let's finish with the great and mysterious Google. Not surprisingly, it is also by optimizing the natural referencing of your podcast that you will make it visible everywhere. For some time now, Google has integrated podcasts into its search results and displays them as snippets, cards, right at the top of the search page.
To rank among the first results, the text content related to your podcast is very important, whether it is the title of your episodes, their description or the description of your show. Just like any product listing on Google, a podcast page should be enhanced with keywords. 🗝️
Keep in mind that it is those keywords that will allow your audience to find you. 💡
To further boost the SEO of your podcast, the best is to have a dedicated website, with articles on the same theme and that echo your content. Another alternative that can also optimize your SEO is to publish a total or partial transcription of your episodes.
---
Little tip: Ausha offers you to display a Web Page dedicated to your podcast and 100% optimized for search engines.
---
Of course, this list is not completely exhaustive and there are other ways and channels you can use to increase the visibility of your podcast. But these are the main ones. So if your podcast is getting good airplay on all the listening platforms, if it's being shared on all your social media channels, and if it's getting good Google rankings, you've gone a long way towards taking your podcast to the stars!
Independents
professionals