Choosing between the different types of podcasts can seem like a daunting task, but we're here to help! 
So, you've decided to start a podcast, and I have to say it, you're definitely in the right place. 👍
But how can you decide which type of podcast to make? Keep reading to find out all you need to know!
What are the different types of podcasts? 🤔
There are different podcast families that you can choose from.
Also, different hosting formats.
You can choose if you want guests on your show or not.
And you can choose the way that you want to get your subject across.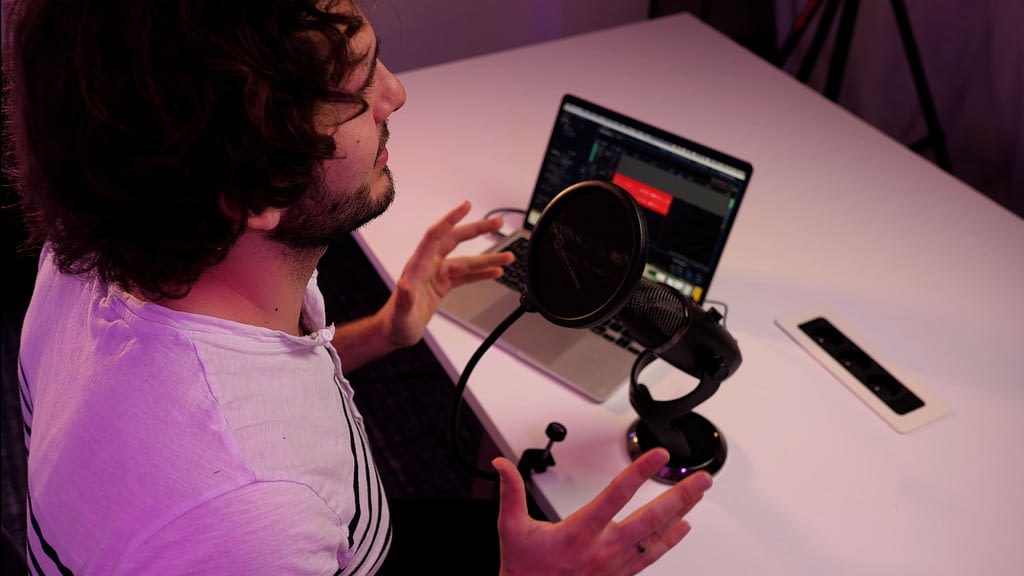 Podcast families 👨‍👩‍👧‍👦 
There are two main podcast families that exist.
Replay podcasts and native podcasts. But what's the difference?
Replay podcasts are reruns of shows that already exist.
This format is used a lot by radio stations, because it's super convenient for them to rebroadcast their original shows, but in the style of a podcast. 📻
Native podcasts are podcasts that anyone creates from scratch. ✏️
This can be done regardless of your experience or budget. If there's a will, there's a way!
These shows aren't meant to be broadcast on the radio, but rather on the listening platforms that most podcast audiences use today. 📱
For example, Apple Podcasts, Google Podcasts, Deezer, and Spotify.
So which should you choose? 🧐
Well, it may seem obvious but most new podcasters mostly opt for native podcasts.
This way they can use their fresh ideas to create original content for others to enjoy! 💡
BUT, if you already have a radio show of some kind, then obviously the replay podcast might be the better option for you!
Hosting format 🏡
There are two different podcast hosting formats that I'm going tell you about:
Solo-host podcast
Co-host podcast
Solo-host podcast 👤
First things first, there's the solo podcast.
This type of podcast has only one person as the host, and they develop the subject for their audience.
It may sound like the most simple option, but let me tell you, it's not!
When you're the only one talking, you have to do extensive research on the subjects of your episodes. 🔍
Then you have to write a script on that subject to make sure that you don't forget anything important. 📝 
If you're able to master the solo-host podcast, I'm really impressed, because it can be scary and a major challenge to be able to captivate the audience when you're alone behind the mic. 🎙️
Co-host podcast 👥
The idea behind having a podcast with a few hosts is so that you can ensure the show is animated.
You know what they say, strength in numbers…
If you feel like trying to find a co-host for your podcast, make sure that you choose someone that shares the same passion for the subject of your podcast, and who is someone that you can get along with for long periods of time. ⏳
If you do choose to have a co-host, you'll have to plan times to record your shows together which can be hard if you both have busy schedules, so keep that in mind. 🗓️
Do you want guests?
This famous question is something podcasters often ask themselves! ❓
If you feel like you can find guests that will bring value to your show, it can be super interactive for your audience to listen to! 
Usually the guests that you invite have something to do with the subject of your podcast, which is great for conducting interviews and getting answers to interesting questions.
If you're more of an introvert and don't want to have to talk to others on your show… because after all, it is YOUR show… then that's totally fine too! 🙌
I have faith that you can keep your guests intrigued with what you have to say! 🗣️
On the other hand, if you enjoy talking with lots of different people, with different points to add to your show, you could try a round table format.
This can be great if you want to have a bit of a talk show style podcast. 🎤
Finally, one of the advantages of having guests on your podcast is that it ensures that no two episodes will be the same, and you can take advantage of the energy that your guests bring so that some of the pressure can be taken off of you.
Also your guests can share the episodes with their communities so that you can gain visibility and grow your audience even more! 📈
How do you want to get your subject across?
There are a few different ways that you can get your idea or subject across to your listeners.
And choosing the right way to do it will help you achieve this more easily.
Informative podcast 🤓
First is the informative podcast.
Here, the objective is to transmit knowledge to your audience. This makes your podcast somewhat of a training guide for your listeners.
Today you can find informative podcasts on just about any subject. There's even people making podcasts about making podcasts… seems like a rather niche topic! 😉
Investigative podcast 🧐
Next is the investigative podcast.
In this type of podcast, the listener follows the investigative work of someone (usually a journalist) on a particular topic or event that's happened.
For example, it could be news, imaginary, or real crime… basically any story that will intrigue an audience. 
Narrative podcast 🗣️
The narrative podcast is next, and it shares some similarities with the informative podcast.
It's where the host tells a story to their listeners. It could be a tale, an audio book, or real stories. 📚
This is where it becomes really important regarding which stories you tell, and how you tell them.
Musical podcasts 🎶
In musical podcasts, musicians are highlighted and we have the opportunity to discover new artists.
These are great podcasts for artists and listeners alike, because it gives artists a chance to be discovered by more people and it gives listeners the chance to find new artists! 🤜🤛
Audio fiction 👂
Last but not least, are audio fiction podcasts.
I would say that these are some of the rarest podcasts right now, but they are becoming more and more popular.
In these podcasts, the audience is invited into another universe where each sound effect is mastered and crafted so that the listeners are completely immersed into the story.
Everything is there to make you believe that you've been transformed into a new place. 🧞‍♀️🧚‍♀️🧜‍♀️
To wrap it up
Keep in mind that a podcast doesn't always fit into one category. For example our podcast TIPS, is a solo podcast that is also instructive. So feel free to pick a few to use together. 
Therefore, it's up to you to choose the recipe that you want to use when creating your podcast! 👩‍🍳
Choose whichever format you think goes best with your show's content and vision. 👀
Independents
professionals