When producing a show it's important to know how to create loyal listeners for your podcast so that you can gain visibility and grow your audience. 📈
What is the difference between a one-time listener and a loyal listener?
A one-time listener may stumble upon your podcast and have a listen if you've caught their attention. 👀
But they will not continue to listen to your new episodes or keep up with your new projects.
A loyal listener will subscribe to your newsletter to ensure that they never miss a new show. 🙏
They will also likely follow you on some or all social media platforms, so that they can see the additional content that you post. 📱
Why is it important to have loyal listeners?
When you have loyal listeners, they can advocate for your podcast and even promote it, making your job easier in the process. 💪
When you have advocates for your podcast, it can help increase the visibility of your show.
You can also reach out to your loyal listeners and ask them what kind of content they want to hear.
This will ensure that they will enjoy the content that you're producing, so you can keep it comin'! 🤩
How to turn a one-time listener into a loyal listener?
First, and most importantly, know your audience! ⚠️
When you know who you're trying to address, it will be easier to get through to them with your content.
Second, you can follow the listener's journey. 🛣️
There are four steps in the listener's journey:
Awareness
Activation
Retention
Analytics
Now for some more details…
Awareness:
This is the first step because you can't expect people to listen to your podcast if they don't even know where to find it! 🔎
So, get the word out there and make sure that your podcast is on all the listening platforms possible so that it will be discovered by as many people as possible.
Social media can be a great way to increase your podcast's visibility. 🧐
You can post about your podcast and hope that your current loyal listeners will help spread the word. 🗣️
Activation:
Okay so now that they have found your podcast, you need to make sure that they press play. ▶️
You should have a catchy title, and an appealing podcast cover, but there is so much more! 
This is where it becomes important to have an up-to-date and well organized podcast description, podcast website and social media presence.
Let's say someone sees your show, they are attracted to the title, and the cover appeals to them.
They may be very likely to go onto your podcast website or social media pages to learn more about your show and see if it is something they would be interested in listening to. 🎧
And you'll want to make sure that they stay interested so that they press play.
Retention:
Retention is what keeps your listeners coming back and turns them into loyal listeners.
One way to increase your retention is to organize your show into playlists or seasons.
It will help your listeners see the order in which they should listen to your episodes which will encourage them to listen to more of them. 👌
You also can release trailers and teasers to try and get listeners to come back for more. 🎞️
You can add them at the end of your episode or post them separately to give a taste of what's to come next. ➡️
Analytics:
Analyze your audience in comparison to your number of downloads
Check the statistics of your podcast to keep up-to-date
Use your analysis to create content you know your audience will like
Creating high quality content is another way to create loyal listeners for your podcast.
When the quality of the content is good, it will keep people listening longer and will encourage them to come back too!
You'll also want to create lots of additional content to surround your podcast. ➕
For example, posts on social media, on your website, or on Youtube.
When you have all this extra content, it's more likely that people will discover your podcast and be willing to listen to it.
It's also very important to interact and engage with your audience. 🤝
This way they know that you care about them and you value the time they take to listen to your podcast.
If you give them the opportunity to reach out to you or ask you questions, on social media or in the comments section of a listening platform, then they will be more likely to become a loyal listener. 👂
At the end of your podcast episode, or throughout it as well, be sure to include some calls to action. 📣
You can ask your listeners to subscribe to your newsletter, follow you on social media, or check out your Youtube channel! 🖥️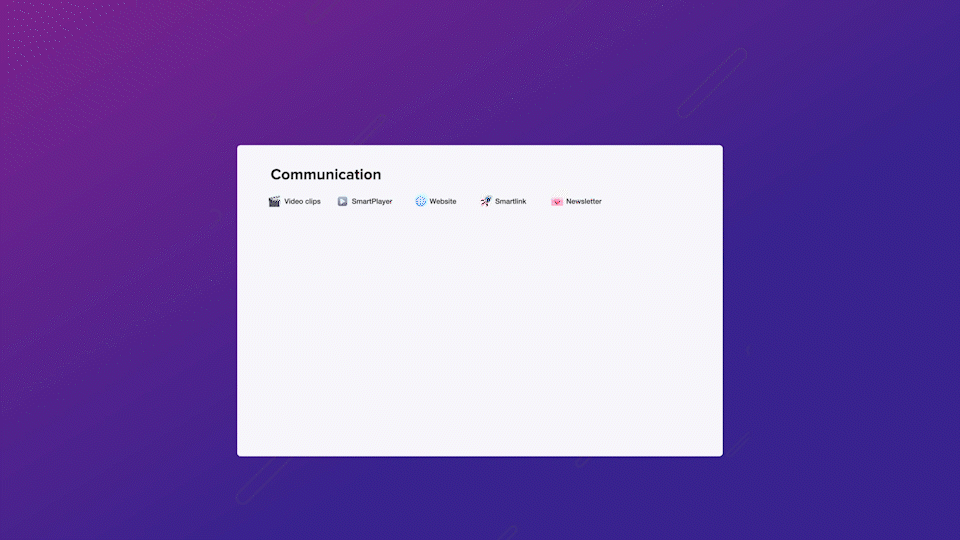 How can Ausha help you create loyal listeners for your podcast?
Ausha has the Social Media Manager where you can schedule posts for Instagram, Facebook, LinkedIn, and Twitter accounts.
There you can also see who subscribes to your newsletter, and watch the list grow as you gain more loyal listeners. 💌
Ausha lets you generate a podcast website automatically, and organizes your episodes into the seasons or playlists that you have chosen, something great for your retention!
On the Ausha platform you can also check the statistics of your show. 📊
There you can see which episodes have the most downloads so you can create more content like that, as opposed to the episodes with less downloads.
By being able to check the statistics of your podcast you can also see the progress on how many loyal listeners you have.
To wrap it up:
To create loyal listeners for your podcast –
Know your audience.
Follow the Listener's Journey.
Use all the helpful tools available on Ausha's platform. 💜
Independents
professionals
Launch your podcast with Ausha
All-in-one platform to easily launch and grow your podcast.
Start for Free